Main event at last?
Silverstone has been talking about its wireless handheld device that utilises the SideShow feature new to Windows Vista for a little while, but at Computex 2008 it showed one in full working order.
Product manager Tony Ou (pictured), showed HEXUS.channel the MFP52 Sideshow Unlimited in action and is has the potential to be just the kind of product we've been waiting for to make the most of Vista's media centre functionality.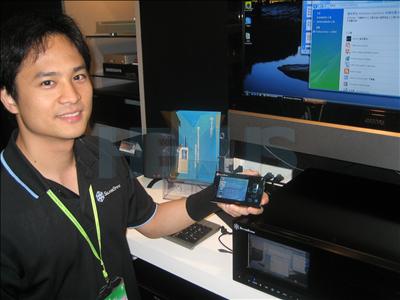 It uses Bluetooth to effectively act as a remote control and Gadgets to keep itself refreshed with content from the host PC. It can also function as a portable media player and even has a microphone and speaker to allow it to be used as a Skype phone.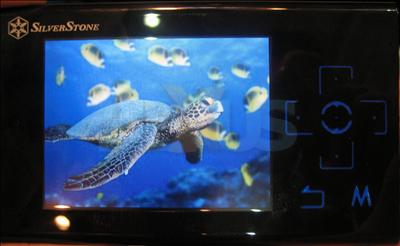 It is expected to reach the UK in a couple of months and its US dollar pricing is around $250. For more information about SideShow functionality, click here.