Dynamic disks
Storage solution provider Raidon had a few novel new products on show at Computex 2008, signalling a further diversification into the consumer space.
The first was an external HDD, which marketing manager Jennifer Wang told us was unique in having two partitions, one of which is password protected.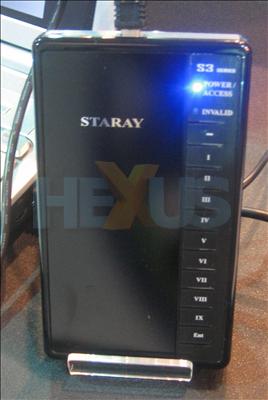 The real consumer emphasis, however, seemed to be on enclosures for 2.5-inch HDDs. The following images show two enclosures, one portable and one racked and an enclosure designed to utilise the normally redundant bays of a Mac.