Long goodbye?
XFX was keen to bring attention to its GeForce 8300 motherboard when regional sales VP Sunny Narain spoke to HEXUS.channel while setting up at Computex 2008 today.
However, the much delayed low-end DX10 chipset has yet to prove itself a worthy rival to AMD's popular 780G so, even sporting hybrid SLI, which allows the integrated and discrete graphics to be paired up for more performance, it remains to be seen how compelling an offering it is.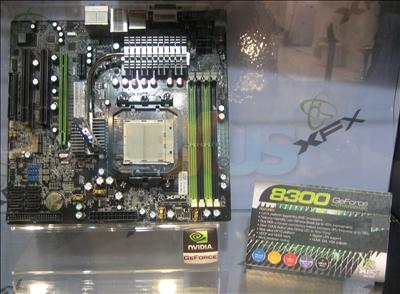 On a lighter note, XFX is going for a recreational theme at this year's show. Within its stand it has a pool room with disco lights and a bucket of cold beers, which should guarantee healthy footfall. Here's Narain lining up a shot.