A few new faces
There were a few new faces at the show, the most conspicuous of which was Dell.
Dell officially launched its European Channel - Partner Direct - in February 2008. According to Paul Harrison (pictured), the UK channel country manager for Partner Direct, Dell spent its first year familiarising itself with the indirect model and getting to know the channel, which is why it chose this year to give itself a more overt presence.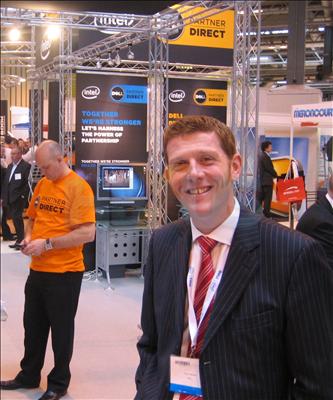 Harrison's remit covers the enterprise and SMB sectors and he said Dell's been very happy with the channel's response to what it has to offer.
Another surprise presence was Google, or more specifically its enterprise arm. Acknowledging that Google hasn't made a lot of noise about its enterprise offering, such as Google Apps and the Google Search Appliance (pictured), EMEA head of enterprise partners, Peter Lorant, indicated we can expect to see that change in the near future.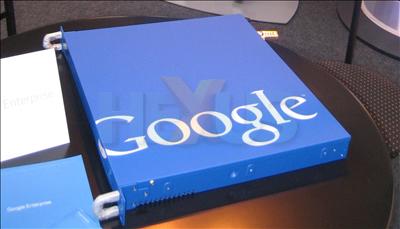 Google was sharing a stand with distributor SCH, which acquired Interface Solutions ten months ago and paired it with, among others, fellow distie ETC. We hope to find out more about what this new proposition has to offer soon.
We'd like to hear your views on trade shows. Why do you think shows like this are in decline? What would a trade show have to offer to make it worth you attending or even exhibiting? Let us know in the HEXUS.community discussion forums or contact the Editor directly.