Introduction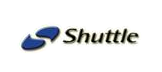 Shuttle's never-ending march towards total world domination in the SFF arena continues unabated. Despite plucky persistant ankle-biting from the likes of Biostar, ASUS and IWill, Shuttle continue to lead the way.

Shuttle watchers will know that as soon as Shuttle find an excuse for a new model, it'll happen. Be it new chipset, new motherboard with an existing chipset, or a new chassis design, Shuttle will crank something out.

Their main excuse this time around for the SB61G2 v3.0, the next SB61G2 in line after the v1.0 and the RefleXion 20th anniversary version with RAID, WiFi and other goodies, is a new revision of the FB61 motherboard that powers them.

Updated for a touch more performance and support for some new processors (large power draw chips in the main), it's reason enough for Shuttle. And if it's reason enough for them, it's certainly reason enough for us to take a look.

The SB61G2 v3.0 may not be anything more than a refinement, but a fine refinement it appears to be.

The base spec remains the same. The FB61 motherboard in a Generation 2 (G2) chassis means Intel i865G and Intel ICH5 power, providing support for Socket 478 processors, two channels of DDR400 memory, on-board Intel Extreme Graphics 2 VGA core, 2 SerialATA channels to pair with the 2 channel IDE device support, FireWire and plenty of USB2.0.

Wrapped up in the attractive G2 chassis, the SB61G2 v3.0 certainly has things for me to talk about, so let's take a closer look.