Introduction


Over the past couple of years we have seen a dramatic increase in the amount of small form factor PC's on the market. These miniature PC's are equipped with basically everything you need from USB 2.0, firewire, 6 channel sound, etc. all housed in a small neat case.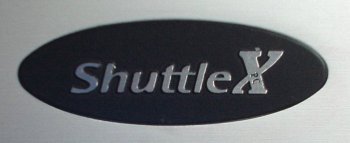 Without a doubt, Shuttle are the main leaders in the SFF market. It's not surprising since they were established back in 1983, which obviously gives them good background knowledge into what the end users require.
I can remember last year when I first bought my Shuttle SV24 at how amazed I was at the features onboard its motherboard and the size of the case. With the release of future models they have turned into a very successful PC range. A few months back the SS51G was released with an AGP slot. This excited the majority of gamers as these SFF PC's turned into powerful gaming computers for LAN parties throughout the world.
Recently Shuttle has announced the SB52G2. The SB52G2 is designed to deliver stability and power in a footprint that rivals servers with the flexibly of a desktop PC. Other Shuttle SFF PC's have been aimed at the home users and used for a broad range of applications. The SB52G2 is well-suited for SOHO (Small Office/Home Office) running mail servers, NAS, file servers and other applications.
So what's so good about the SB52G2…?