Twin GeForce GTX 580 make pulp of gaming benchmarks
Take a peek at the GeForce GTX 580 single-card results to put its performance into context. The blazing-fast GTX 580 is almost as speedy as the twin-GPU Radeon HD 5970 and far, far more rapid than all other cards.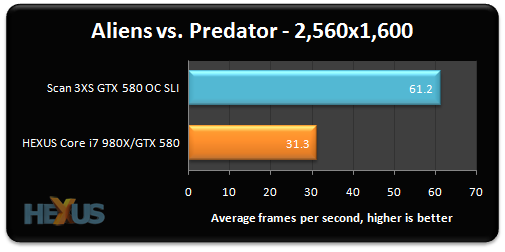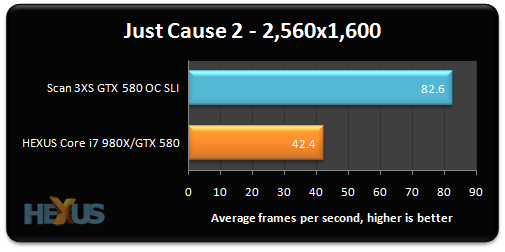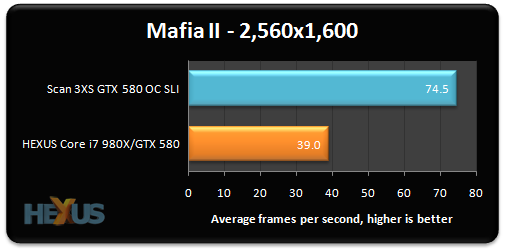 Benchmarking at 2,560x1,600 shows the Scan system to be practically twice as quick as the HEXUS GTX 580, intimating near-perfect SLI scaling in these titles. The numbers produced by the Scan 3XS GTX 580 OC SLI are the highest we've seen from any SI-built PC.

Also putting the scores into context, a Radeon HD 5850 card - no mean performer in its own right - scores 18.5fps in AVP, 28.2fps in Just Cause 2, and 25.5fps in Mafia II - tested at the same resolution and image-quality settings.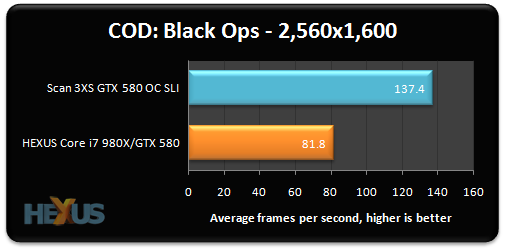 Scaling isn't quite as good in Call of Duty: Black Ops, mainly because the title is subsystem-limited with two GTX 580 GPUs. Throw in the HD 5850 and it returns 48.5fps.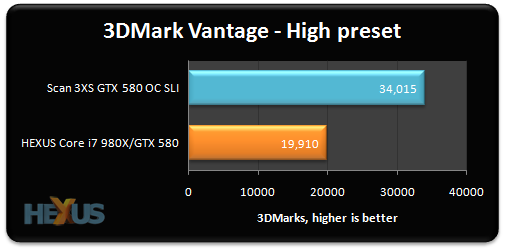 Another mind-boggling score in 3DMark Vantage. The Scan system achieves a performance level that's over 3x higher than a Radeon HD 5850's.