Introduction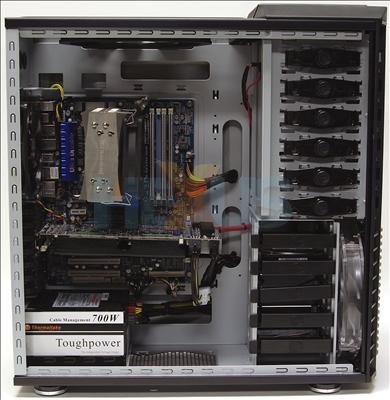 Sales of £1,000-plus base units are usually the harbinger or litmus test for the state of the economy. Boutique builders, specialising in customised, bespoke systems have indeed found it difficult in the current recession, seeing demand drop-off faster than anticipated.

However, quality companies tend to survive the tough times and weather the storm which eliminates much of their competition. Wired2Fire, a system builder based out of Dorking, Surrey, is hoping that its wares stand the test of time, and we took it upon ourselves to look at two pre-overclocked systems featuring AMD's Phenom II and Intel's Core i7 chips, with both clocked in at a tasty 3.6GHz.

Enter the Wired2Fire Velocity XFire and Hellspawn XFire, centred around AMD and Intel, respectively. Featuring near-identical components, comparisons should be more interesting than usual. Read on to find out which is better.