Introduction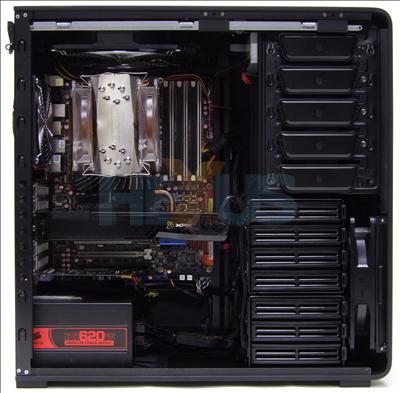 Priced at almost £1,000 more than Dell's Core i7-equipped Studio XPS, this high-end 3XS X58 Core i7 system from Scan might seem a tad over-priced at first glance.
However, once you've perused the system specification, you'll see that like all the previous 3XS systems we've looked at from Scan, there's not a bargain basement component in sight.
This coupled with the fact that the guts of the system - motherboard, memory and CPU - make up over a third of the total cost, it's not hard to see where most of your hard-earned is getting spent.
In order to help make the high entry price of Core i7 more palatable, Scan has fitted a large heatsink and fan to the system and pre-overclocked the Intel's Core i7 920 CPU by almost a whole 1GHz.
Is that enough to earn it one of our coveted awards? Read on to find out.