Introduction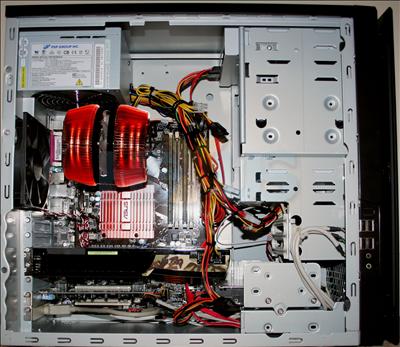 The first half of 2008 has seen plenty of new products from industry heavyweights. Intel added a slew of 45nm dual- and quad-core processors to its bursting line-up, NVIDIA brought you the GeForce GTX 200-series later on, and high-definition formats started to become pervasive.

What that has meant to a system integrator is that a mid-to-high-priced PC needs to be specified somewhat different from what it did a year ago - even though the asking prices haven't changed.

HEXUS evaluated a £1,425 PC Specialist system last September, and taking into account what's new, we're taking a look at another one - equipped with a 45nm quad-core CPU, GTX 260 GPU, and an optical drive that can read both Blu-ray and HD DVD discs. Sounds interesting, huh?

Read on to see if it offers value. Go on, you know you want to click!