Introduction
It feels like Nvidia's 10-series range of GeForce cards have been around forever, and some 855 days after the arrival of the GTX 1080, we finally have our hands on the RTX 2080 and RTX 2080 Ti. Benchmark performance has been impressive, and the Turing architecture is full of promise for what lies ahead, yet the general reaction from many readers has been one of 'how much!?'
It's true, RTX doesn't come cheap, with prices starting at £749 for the second-tier model and rising to £1,099 for the flagship RTX 2080 Ti. A serious investment for any gamer, yet there's no denying that the arrival of a new generation of GeForce products has the potential to galvanise the industry en masse. Nvidia's add-in-board partners are racing to get review cards sent in and, in a similar vein, PC manufacturers are eager to get a jump-start on all things RTX.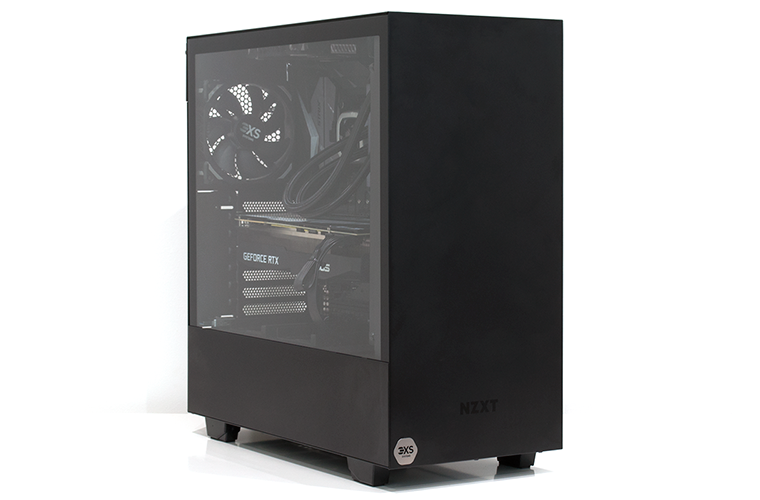 Scan Computers is never one to dally. Hot on the heels of the RTX launch, the UK-based system integrator is hoping to whet the appetite of hardcore gamers with the 3XS Vengeance RTX. Priced at £2,400, this is a serious rig aimed squarely at the deep-pocketed enthusiast, yet it's a sign of these disconcerting times that the best part of two-and-a-half grand doesn't buy you the finest GPU in the business; this is an RTX 2080 machine, systems carrying the more-powerful Ti card start at around £2,700.
Still, given the cost of component prices these days, the total bill is for the most part outside of Scan's control. Putting together a similar rig of your own accord would cost somewhere in the region of £2,200, so we're looking at a 10-per-cent premium for a turnkey solution that's very well put together, neatly presented, factory overclocked and shipped with a three-year warranty.
Specification
What exactly do you get for your money? Scan's chassis of choice is an NZXT H500i, whose clean exterior and 210mm (W) x 460mm (H) 428mm (D) dimensions lend a modern outlook without feeling overly bulky. It is in our estimation one of the better mid-tower solutions available today, with the absence of forward-facing USB Type-C being the only obvious drawback.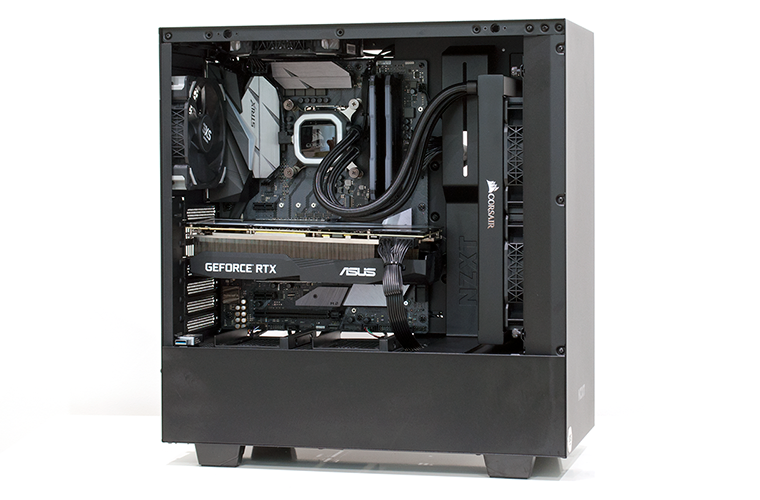 On the inside, it's a showcase of many of today's enthusiast parts. Using an Asus RoG Strix Z370-F Gaming motherboard as the foundation, Scan installs a special edition Intel Core i7-8086K processor, 16GB (2x8GB) of dual-channel Corsair Vengeance RGB Pro DDR4-3000 memory, a 500GB Samsung 970 Evo M.2 SSD, and an all-new Asus GeForce RTX 2080 Dual OC 8GB graphics card.
Integration
A few observations. Firstly, the six-core, 12-thread Intel CPU is overclocked to 5GHz across all cores and cooled by a Corsair Hydro Series H100i Pro RGB liquid cooler. The limited-run chip is an easier means for system integrators to guarantee the magic 5GHz speed, but is it worth the premium over the very similar Core i7-8700K? Perhaps not, and if you've waited all this time for a GeForce 20-series card, you may want to wait a short while longer, as all reports suggest that the next-generation, eight-core Core i7-9700K is now just around the corner.
The second point of contention is the style of the Asus graphics card. Scan's hand has been forced by limited availability at launch, but the sheer bulk of the Dual OC design looks out of place in an otherwise elegant build; it's a three-slot beastie that inevitably droops down on one side and, in our estimation, isn't as sleek or stylish as the RTX 2080 Founders Edition. On the plus side, Scan does overclock the card right out of the box, adding an extra 130MHz to the core, taking boost clock to 1,930MHz, though the 8GB GDDR6 frame buffer remains dialled-in to a standard 14Gbps.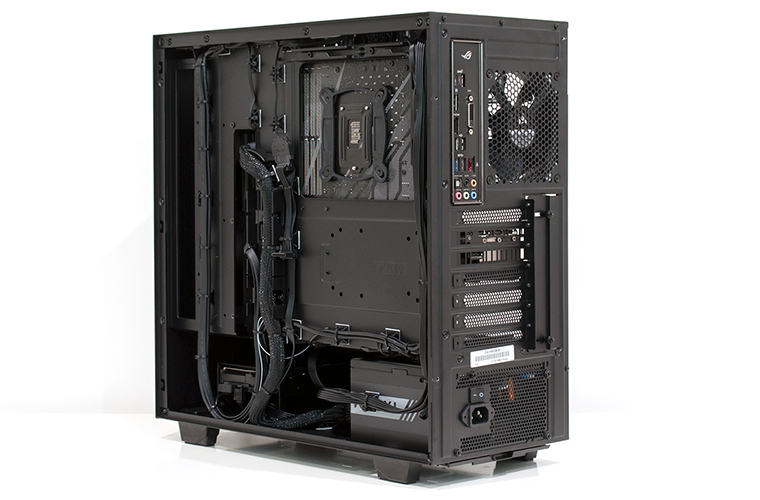 Rounding out the specification is a 2TB Seagate hard disk for secondary storage, while a modular Corsair TX550M PSU provides the juice. The default 550W supply is ample for the build as it is, but some might have preferred a higher capacity for that extra wiggle room further down the line. What's for certain is Scan's impeccable build quality. We tend to see mixed results from various system integrators, and the 3XS team is usually a cut above when it comes to keeping a build neat and tidy.
Paying attention to the finer details, Scan has replaced the default NZXT case fans with Corsair ML120 Pro alternatives in an effort to keep noise levels down to a minimum, and an RGB lighting strip has been added to better show off all that gear. Finishing it off is a 64-bit install of Windows 10 that, save for Microsoft's pre-installed apps, is free from bloatware. Let's now run the benchmarks to see what level of all-round performance £2,400 will buy you in late 2018.