Introduction
Making an SSD has to be pretty easy if you're a memory manufacturer, right? Call up a few of your suppliers, get some of those sought-after NAND flash memory chips, slap 'em on a small PCB with a well-respected processor - SandForce, Intel, Toshiba and Marvell models come to mind - route it all to a SATA interface and enclose in a 2.5in aluminium shell. Job done.
Perhaps as a result of that admittedly-simplified process, almost everyone with a history of making memory has now dabbled with SSDs; and herein lies the problem, if everyone's doing it, how do you differentiate?
The answer tends to lie with the SSD's central processor. The chip - commonly referred to as the controller - is tasked with governing the way in which the drive interfaces with a user's system and can impact on everything from reliability to performance.
The controller's importance suggests that it's a good idea to play it safe - hence the multitude of SandForce-based drives on the market - but Patriot Memory has decided to take a gamble with its latest high-performance SSD, the Phison-powered Torqx 2.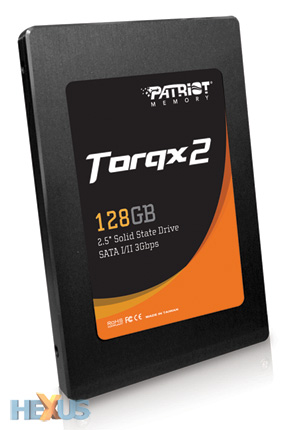 Announced last month and rolling out to retailers as we speak, the second-generation Torqx 2 is available in 32GB, 64GB, 128GB and 256GB capacities, and is described by Patriot as "a new SSD that delivers the perfect balance of price and performance".
A price tag of around £160 for our 128GB review sample isn't by any means groundbreaking, and Patriot's bundle includes no accessories or software, so performance needs to be keen. With that in mind, Patriot has replaced the JMicron controller used in its previous Torqx drives with a PS3105-S5 chip from Taiwanese manufacturer Phison.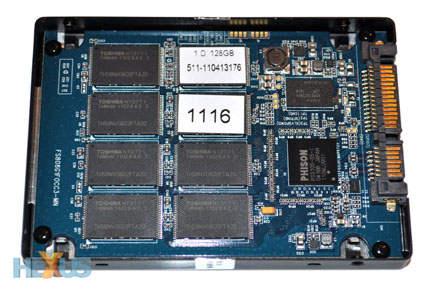 The name might sound unfamiliar to most, but Phison has been around for over a decade, and a 2009 revenue of $750 million suggests that the company is doing something right.
Its controllers have previously featured in storage solutions for netbooks such as the ASUS Eee PC, and Patriot's hoping the PS3105-S5 processor - combined with a 128MB DRAM cache, tried-and-trusted 32nm Toshiba NAND and built-in TRIM support - will bring strong SATA 3Gbps performance to its latest mid-tier offering.
A total of 16 MLC NAND flash memory chips are used to provide the 128GB capacity (eight on the front of the PCB, eight on the back), and the drive provides a healthy formatted capacity of 119GB.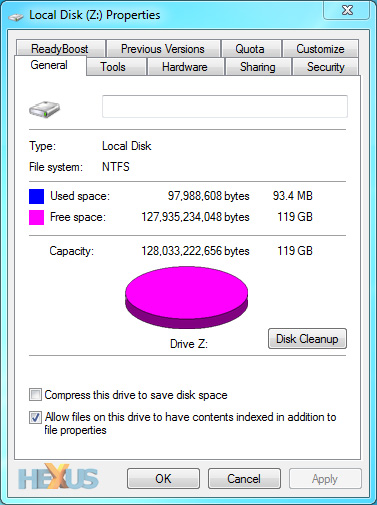 Patriot's mid-tier positioning suggests that this drive won't be quickest on the block, but the manufacturer reckons the reliability of 32nm NAND combined with a "cutting-edge" controller that delivers sequential read and write speeds of up to 270MB/s and 230MB/s, respectively, will make this a popular upgrade from traditional hard disks. Let's find out if that's the case, shall we?