Introduction
Next-generation SandForce SSDs are scheduled to make their debut in the first quarter of 2011, but if you're eyeing up a holiday 2010 upgrade, there's no shortage of current-generation drives to choose from.
The sheer performance of the existing SF-1200 controller has had manufacturers tripping over themselves to get in on the action, but whilst the bevy of available drives are seemingly identical, choosing between them isn't as easy as you'd think.
Competitive pricing is of course a key factor, but manufacturers are also keen to differentiate their products through custom firmware that promises to out-perform the nearest rival.
Can minor tweaks make all the difference? To find out, we're putting Patriot's 120GB Inferno up against one we reviewed earlier; OCZ's 120GB Vertex 2.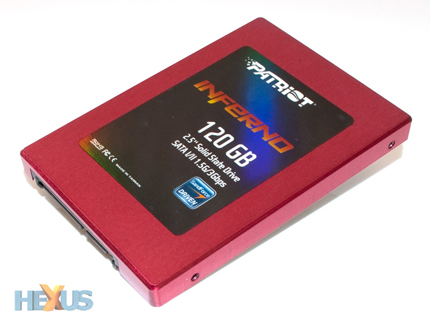 Like most other drives based on the SandForce SF-1200 controller, Patriot's Inferno touts maximum read and write speeds of up to 285MB/s and 275MB/s, respectively, as well as all the usual benefits of solid state storage - practically silent operation, lower heat output and blazing-fast access times.
The SandForce controller offers support for TRIM and DuraClass technologies - both of which ensure performance isn't lost over time - and in keeping with rival solutions, Patriot bundles the 2.5in Inferno drive with a useful 3.5in mounting bracket.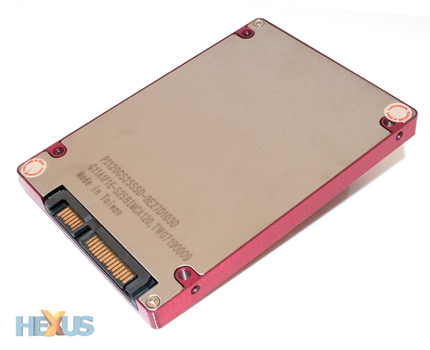 The combination of a SATA II data connector and a SATA power connector is still going strong, but you can expect a flood of SATA 6Gbps drives early in the new year when the SandForce SF-2000-series controller makes its debut.
Patriot's colour combination (we'd describe it as metallic burgundy and silver) is slightly unusual, but if you're in the market for an SSD that looks a little different, this is probably it. We kinda like it.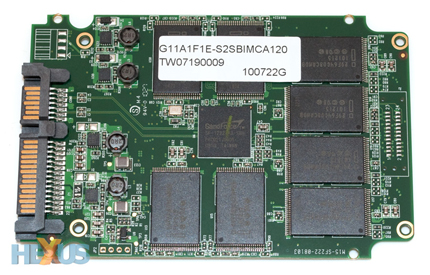 Not a whole lot is different when you get inside, though. As expected, the SandForce controller is surrounded by 16 Intel 29F64G08CAMDB MLC flash memory chips (eight on the front, eight on the back).
It has proven to be a winning formula, but what's arguably more interesting is Patriot's price point. At the time of writing, the 120GB Inferno drive is available for just under £160. That's £1.33 per gigabyte, making this one of the best value SSDs we've tested in recent months. Let's see how it fares.