Introduction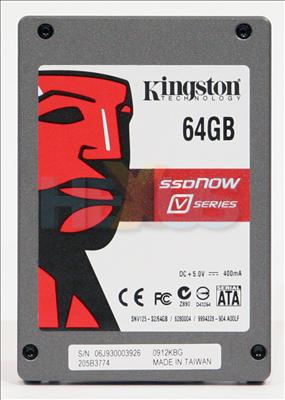 Every passing month sees solid-state drives (SSD) become slightly more affordable as the technology begins to mature and competition continues to increase.

At the start of September 2009 one should expect to pay around £100 for an entry-level 64GB drive, £125 for a performance model, and £200+ for a 128GB SSD.

The magic number is sub-£100, and that's where Kingston is aiming the SSDNow V-series drives - comprising of a 64GB SSD

and

either a notebook or desktop bundle.

We take a look at the value-oriented 64GB notebook kit and evaluate whether it's worth just a touch less than £100.