Introduction
The Intel Skylake PC platform is the first to cater for DDR4 memory on mainstream processors. Housed on the Z170 chipset and able to run DDR3 or DDR4 memory in dual-channel mode, the Core i7-6700K and Core i5-6600K are the most advanced processors to come out of Intel labs.
And you know what a high-profile DDR4-capable platform means, don't you? It provides the perfect pretext for memory manufacturers to release a number of new kits. The kits, in truth, even in Q1 2016, are barely any different than those presented alongside the Haswell-E/X99 platform more than a year ago, but the interim time has driven down prices for mainstream packs and increased speeds.
If there's a memory envelope to be pushed then G.Skill is very much at the front of the line. The company announced two new DDR4 series - TridentZ Extreme and Ripjaws V - for the all-new Skylake processor, and there's considerable overlap between the two series that covers the enthusiast frequency sweetspot between 2,133MHz and 4,266MHz. Absolute bleeding-edge performance - above 4,000MHz - is the preserve of the snazzy-looking TridentZ, mind, though any frequency above 3,000MHz is hardly considered slow. Ripjaws V, meanwhile, now tops out at the magical 4,000MHz barrier.
Cutting to the extreme chase, super-high-speed memory is accompanied by relatively loose timings and higher voltage, up to 1.4V in the case of the best-performing TridentZ. Running at such stratospheric speeds requires a few factors to go right for you: the memory controller resident inside the processor needs to scale to the frequency, the motherboard needs explicit support for such speeds and, ideally, there needs to be excellent XMP 2.0 support for one-touch configuration.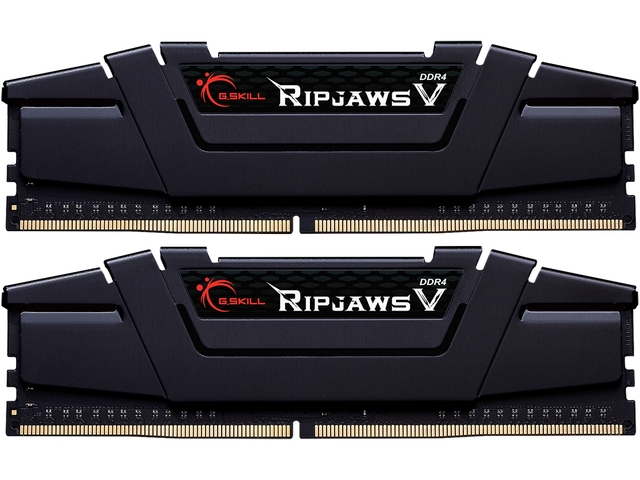 G.Skill wants to show just what it can do with high-end DDR4 and thus sent us a dual-module 8GB pack of 3,600MHz memory. Known as the F4-3600C17D-8GVK, equipped with XMP 2.0 settings and using 1.35V to achieve the rated speed, the memory ships with relaxed 17-18-18-36-2T timings. The modules are also available in 16GB (2x 8GB or 4x 4GB) packs, as well.
The new heatspreader design is minimalist and measures 42mm high, providing plenty of clearance when using overhanging coolers. We like the fact there are no fancy lights, garish colours or anything else that would spoil a a nice, clean build. If you so want, the same kit is also available in 'steel blue', 'gunmetal grey', and 'radiant silver'.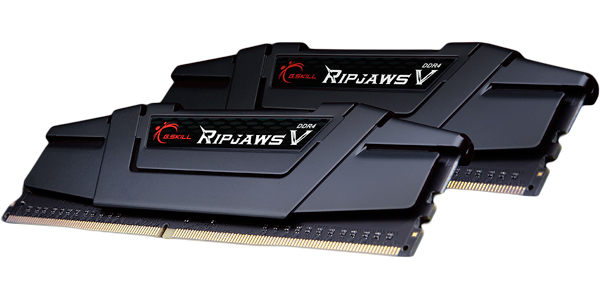 Interestingly, G.Skill initially certified this memory with four Asus boards - Maximus VIII Gene, Hero, Ranger, and Z170-Deluxe - indicating, once again, that qualifying cutting-edge memory needs to take the entire platform into account. But now, a few months on, the QVL includes Z170 boards from the four major players - Asus, Gigabyte, MSI and ASRock.
Though designed with Skylake in mind, DDR4 is generic enough to work on any compatible platform. Users who desire ultimate speed on the quad-channel X99 setup could, hardware permitting, use a couple of packs for increased performance. Skylake remains the first choice because its integrated graphics tap into the system bandwidth, and as the old saying goes, more is always better.
The passage of time has markedly softened the pricing. Initially debuting at $399 for this 8GB pack, it's now available for $78 from Newegg. Though massively more competitive now, generic DDR4 of the same capacity currently retails for half the price. Now, really, is a good a time as any to invest in this newest of desktop memory technologies.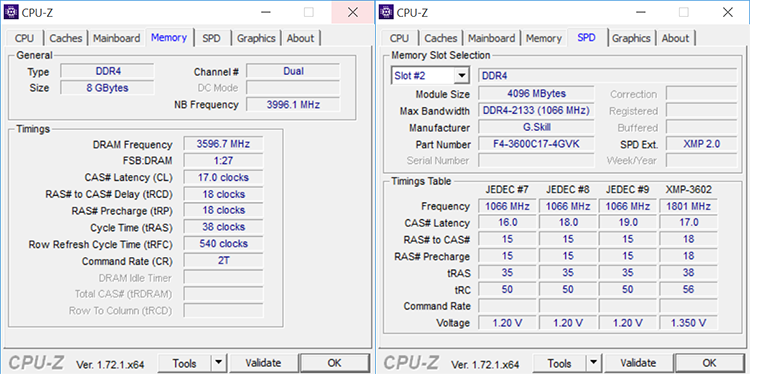 But, of course, this here memory isn't for your Joe Average build; it's reserved for those who want every last morsel of what the Skylake platform can offer.