Introduction
Taiwanese memory manufacturer G.Skill is once again under the review spotlight. The firm contacted us after reading our article on the surprising gains in performance provided by faster RAM when run on an AMD Trinity-based desktop APU platform.
Unlike a few Far East companies we could mention, G.Skill has developed business relationships with some of the biggest names in UK etail, meaning it's possible to purchase most of its DDR3 kits from trusted sellers and at reasonable prices.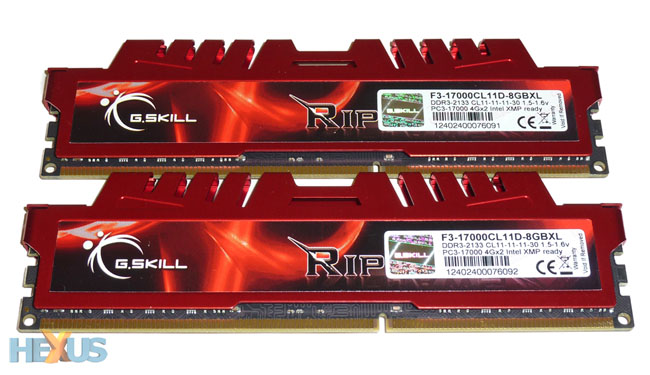 Take the 8GB pack of dual-channel DDR3-2,133 CL11 memory as an example. The set is outfitted with 'Ripjaws' heatspreaders and, more importantly, is available for a smidge over £40 from Amazon. Looking at average prices, this pack is about £10 dearer than a major-brand DDR3-1,600 set but significantly cheaper than DDR3-2,400-plus memory that may not be suitable for most budget processors - their integrated memory-controllers tend to shy away from running at super-high speeds.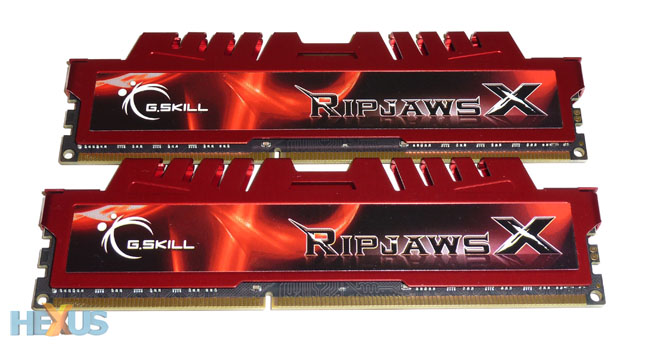 The heatspreader stands 40mm tall, so there's no worry over any obvious restrictions placed by large coolers with overhanging fans. We like the Ripjaws 'X' design and the modules feel suitably well-engineered. The DDR3-2,133 pack sits midway in G.Skill's current catalogue. Folk looking for 8GB modules carrying the same basic attributes need to take a gander at the Ripjaws 'Z' line; the X's are limited to a maximum of 16GB that's made up by a quartet of 4GB sticks.
The middle-of-the-road thinking extends to latencies, as well, with G.Skill specifying 11-11-11-30-2T timings at between 1.50-1.60V. Making matters as easy as possible, the modules also have easy configurability by way of Intel's XMP; you simply load up the setting in compatible motherboards and the BIOS should auto-apply the various timings.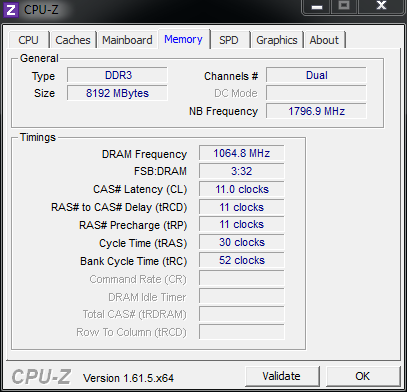 Slipping off a heatspreader voids the warranty, readers, so don't try this at home. G.Skill's using Hynix chips that we know are also adopted by other memory manufacturers. We've seen these exact chips tuned for slightly more aggressive timings at the same speed by GeIL, amongst others.
DDR3-2,133MHz memory fits nicely into the performance/ frequency/value sweetspot that we believe enthusiasts should be looking at, and the bonus is that it should work on most platforms.
Backed up by the usual limited lifetime warranty and perhaps of more use in the new AMD APU platforms than for Intel's Core chips, it appears, on first glance, to be £40 well-spent.