Introduction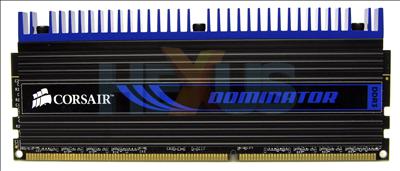 So you've decided to build yourself a new PC. If you're spending over £500 on a base unit, which we consider as a mid-price build, the chances are that it will be powered by either a high-end AMD Phenom II X4 chip or one of Intel's Core i5/i7 wonders.

The choice of motherboard is predicated by the chip, of course, but memory support is likely to be provided by DDR3 modules.

Assuming that the choice falls for an Intel Lynnfield chip on the LGA1156 form factor, which is entirely plausible, users will be left requiring either two or four modules of DDR3 RAM for their 5-series motherboard.

We take a look at three such DDR3 kits, constituted by different capacities and speeds. Find out whether it's worth paying for 4GB of DDR3-2,133 RAM, or if 8GB of DDR3-1,600 is a better fit.