Introduction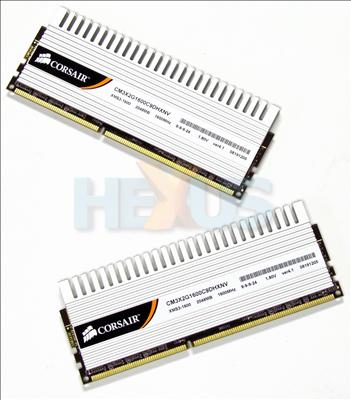 Depending upon who you talk to in the industry, DDR3 is either hideously expensive and marginally pointless, or it's the best thing since sliced bread - breaking bandwidth barriers that inhibit system performance.

Whichever camp you fall into, DDR3 will gain significant traction in 2009 as Intel's Core i7 (Nehalem) processor begins to gain market share. AMD, too, will move on over to a DDR3 memory controller on its high-end desktop CPUs.

The future may be bright but the current problem is that DDR3 is still expensive when compared to quality DDR2 and only a handful of chipsets support it.

Steadily falling prices have meant that a greater number of enthusiasts are considering it because the choice of memory dictates the chipset and platform. Want Core i7? You will have to invest in some DDR3.

Corsair, inevitably, has more DDR3 kits than we care to shake a stick at, and the revenue stream from D3 parts is slowly, but inexorably, rising, so we thought it a good idea to take a closer look at a 4GB pack of DDR3-1,600MHz RAM.

Read on to find out if it's worth the wonga.