Introduction
Is there a better example of eSports success stories than Britain's own Fnatic? The professional organisation, based out of London, was founded in 2004 and has gone on to become one of the most prosperous gaming teams of all time. So what do you do when you've won various competitions and held your fair share of eSports trophies? You launch your own line of gaming peripherals, of course.
And given Fnatic's prominence in the field, there's no need to go about such a move halfheartedly. On the contrast, Fnatic went all-in and acquired Californian peripheral manufacturer Func in order to kick-start its portfolio. Having launched an initial flurry of products earlier in the year, Fnatic is returning to the table today with its latest mouse, the €69 Clutch G1.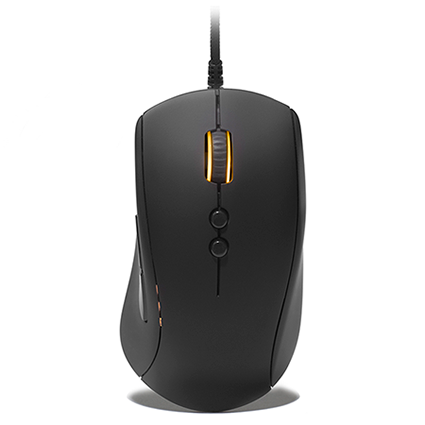 Hoping to stand out from the crowd, Fnatic's approach to gaming peripherals differs from most manufacturers. Whereas others are keen to add more lights, more buttons and other features we never knew we needed, Fnatic claims to refrain from "marketing bullshit" or "fancy useless tech."
It's an approach that has merit, and at first glance the Clutch G1 gaming mouse benefits from the no-frills approach. The ergonomic pointer is well proportioned for righties (there's no left-handed version), measures 43mm x 68mm x 130mm in size and weighs roughly 110g, while the soft-touch, matte coating looks and feels luxurious.

From a hardware perspective, it's a neat and simple-looking thing, with seven buttons that are a) easy to reach and b) unlikely to be triggered accidently. These include two thumb buttons on the left, profile up/down buttons behind the scroll wheel, a button in the wheel itself, and the customary left and right clickers.
Industry-standard Omron switches back the main buttons, while the rubberised scroll wheel offers a stiff action that's likely to divide users. Those who favour a smoother scroll will find it irksome, but if you like to be able to go back and forth by precisely one notch, Clutch will play right into your hands.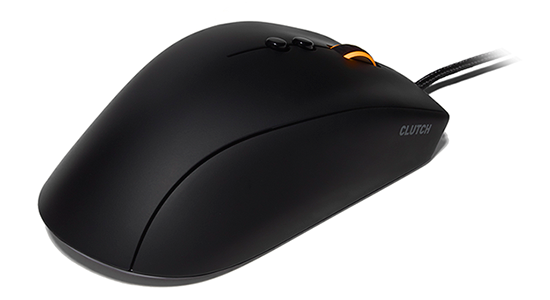 On the inside, Fnatic has opted for the sought-after Pixart 3310 optical sensor, a Holtek HT68FB560 processor and 256KB of onboard memory. Said combination provides a tracking resolution of between 50 and 5,000 CPI (Counts Per Inch) configurable in 50 CPI instances, as well as 30g max acceleration and a polling rate of up to 1,000Hz.
You won't be left wanting in terms of precision, and while there are built-in LEDs, they aren't merely a decorative afterthought. The RGB scroll wheel can be configured using millions of colours and a selection of effects, but what's handy is that the three built-in profiles are assigned unique colours (red, orange and blue) to help identify the current setting. Similarly, three small LEDs peeking out of the thin gap along the top-left edge provide at-a-glance CPI sensitivity information.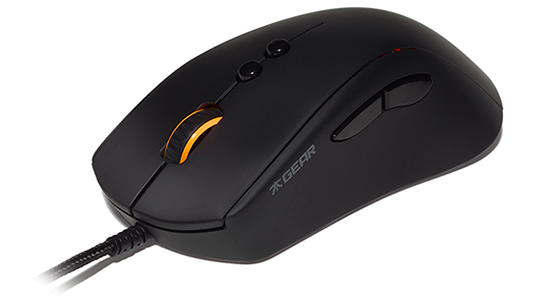 Simple features, but ones that do make a difference when implemented well. Even the additions that actually read like marketing BS - the "drag reduction cord," for example - aren't without merit. In what seems a blatantly obvious thing to do, the Clutch G1's two-metre braided cord is angled upward at a 30-degree angle from the front of the mouse to prevent it touching the mouse pad. A minor thing, but it actually does work.
Build quality is good and the mouse, unsurprisingly, feels a lot like Func solutions of the past. What if anything is missing? Well, there's no size or weight adjustment, so what you see is what you get, and if you're seeking a fully-featured software companion, the bundled Clutch utility might be deemed lightweight in comparison to what's on offer from the competition.