Wireless Performance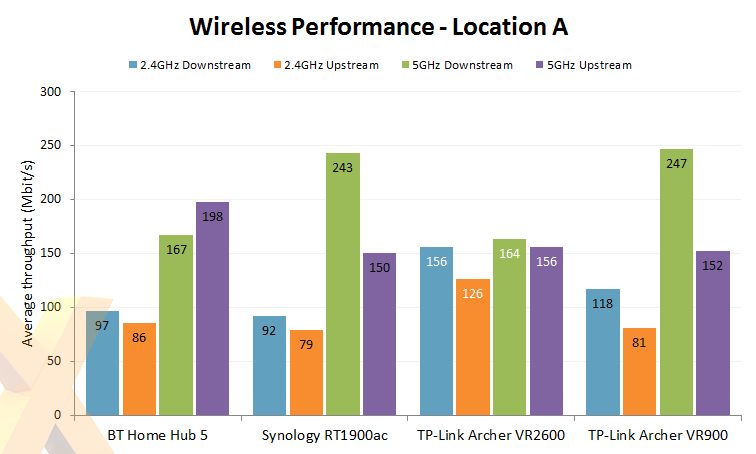 At Location A - the room directly above the router - the Archer VR2600 delivers strong results on the 2.4GHz band but the 5GHz isn't as impressive as we'd hoped.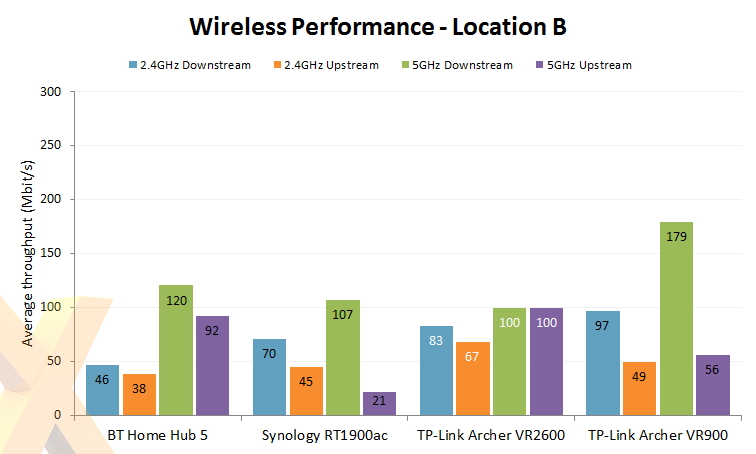 Location B - across the ground floor at a distance of roughly 45ft - poses more of a challenge, and we see similar results. The VR260 is again one of the strongest performers in our line-up at 2.4GHz, but the 5GHz band isn't being fully utilised.
Location C, on the top floor, continues the theme. TP-Link's VR2600 continues to excel at 2.4GHz, but performance at 5GHz falls just shy of the older VR900.
During testing we experienced a few unexplained dropouts on the 5GHz band and had to manually change channel frequency in order to complete some of the benchmark runs. The finicky nature of wireless network testing is such that your own mileage may vary, but while the VR2600's performance potential is clearly present, we suspect a firmware update may be needed to iron out any remaining wrinkles.