Introduction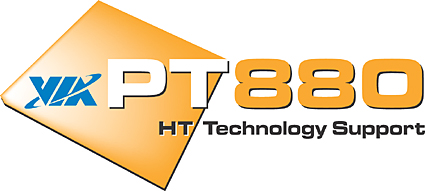 VIA has been impressing us lately. Its KT600 Socket-462 chipset, whilst not quite as quick as the incumbent nForce2 variations, is feature-rich, stable and relatively cheap. So much so that most major mainboard manufacturers have decided that boards based on it deserve a place in their respective ranges. The newest iteration of AMD consumer-level processors have demanded a different kind of chipset. The Socket-754 Clawhammer, a.k.a Athlon 64 3xxx+, has proved to be an excellent performer in present 32-bit applications and flexible enough to accommodate 64-bit code as and when it's released. VIA K8T800 serves as a decent platform for both FX-5x and Athlon 64 Clawhammer chips.

VIA has always been traditionally strong on AMD's side of things. However, the situation for Intel consumer-level CPU support had been clouded with uncertainty until very recently. Intel and VIA, it seems, managed to put wrangling aside and allow one another to complement their products. The recently released VIA PT800-based chipset, albeit a single-channel offering, was a step in the right direction. It wasn't quite as fast as the dual-channel Springdale and Canterwood chipsets, but it gave VIA a decent starting point again, especially with support for Intel's current HT-equipped 200FSB CPUs.

In simple terms, more bandwidth is better. That's pertinent to the quad-pumped Pentium 4 in particular. With the ability to utilise up to 6.4GB/s at its now default 200MHz FSB, single-channel memory controllers, equipped with DDR400 memory, have only been able to meet half that theoretical requirement. That's why we see Intel's boards at the top of the performance tree. It's a case of supply meeting demand. Intel introduced its range of dual-channel offering back in April and May of this year. VIA has now decided it's high time for it to bring to market its first Intel-based dual-channel chipset ever. The PT880 is VIA's answer to Intel and SiS' high-end S478 chipsets. Let's now see if it has enough of the right stuff to be considered a worthy alternative.