Pictures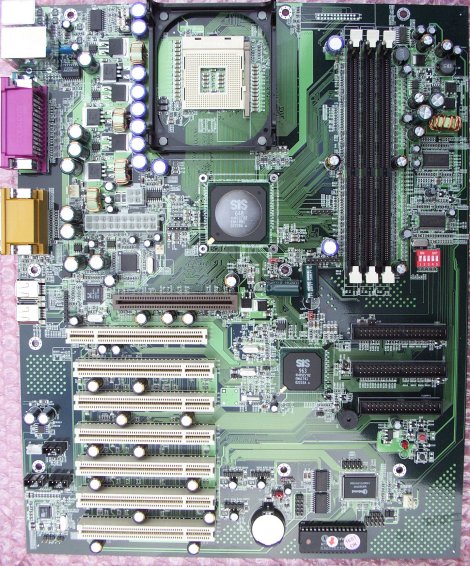 The first aspect to note about the reference SiS648 motherboard is the size. It's considerably larger than a standard ATX motherboard. The larger size aids debugging, apparently. It's of no surprise to find power on / off buttons located on the PCB itself. Interestingly, it wouldn't fit in any case I own.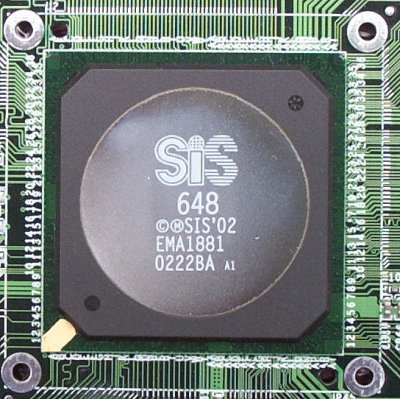 The 648 North Bridge in all its glory.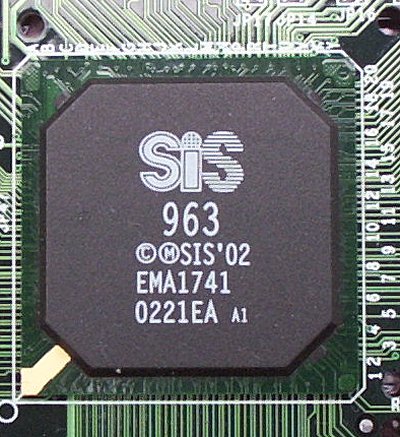 The most highly integrated South Bridge ever ?

The backplane is regular with the exception of a missing COM port. Strangely, the two Firewire ports on the right are completely blocked when you insert an AGP card into its slot. We must remember that this is not a production motherboard, simply one that SiS feel is complete from a chipset design point-of-view.
Even though the 963 SB support on-board LAN, SiS chose to use a Realtek PCB-mounted chip for handling LAN duties. I won't delve too deep into the layout as this is purely a test motherboard. We should be seeing the first production versions very shortly. On the same token, it's rather pointless to spend time on analysing the BIOS.