The BIOS
There's enough voltage regulation to keep all but the most zany of users happy. CPU and memory voltages are the maximum permissible when the onboard overvoltage jumper is in the correct position (pins 2-3). You can reduce the CPU's to 1.7V and the DRAM's to 2.0V in standard mode, which is more than enough to fry your chip and memory.

Memory speeds, in particular, are hugely variable, topping out at an impressive 2,400MHz when tied to a 133MHz base clock. In short, only the crazy overclocker will feel short-changed by the P6X58D-E's BIOS.

Gallery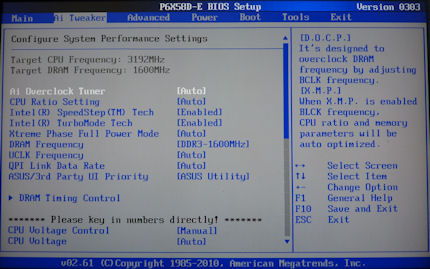 Getting to grips with the BIOS is straightforward enough; ASUS has been using an AMI variant for many years now. Intel tries to limit the memory frequency on the Core i7 970 to DDR3-1,066MHz. ASUS, though, throws that out the window and lets you set and use DDR3-1,600 without any problems.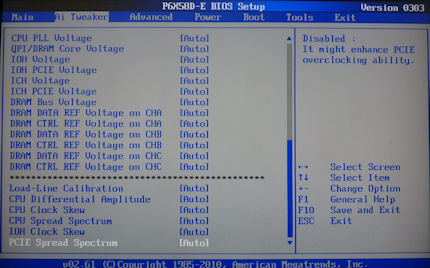 Want to get granular with the board? Tweak away.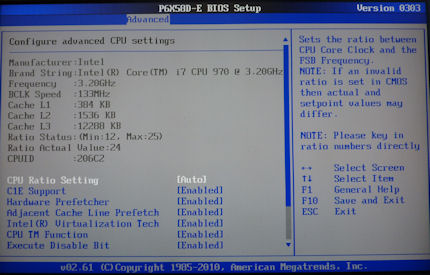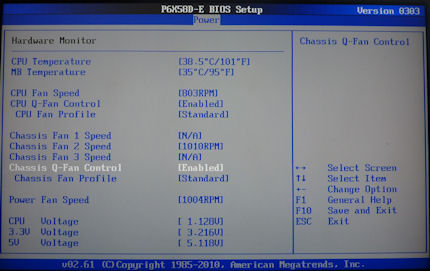 Q-Fan control represents a simple method of quietening down the fans in the system. Setting them to 'standard' brings the majority of fans down to 1,000rpm - or near-inaudible levels.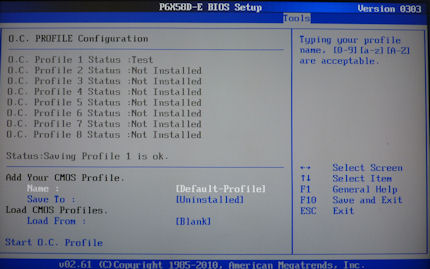 Like any self-respecting enthusiast board, you can save and load a number of BIOS options at the touch of a few buttons.

ASUS provides more than enough options to keep users sated. Gone are the days of a ridiculous number of parameters that only served to confuse the novice user. Rather, the P6X58D-E BIOS is much like the board: decent.