Introduction
AMD has itself a proud history of IGP development, and in recent years has brought DirectX 10-compliant graphics to a range of mainboards (780G, 790GX and 785G to name but a few) that have raised the bar for mainstream integrated graphics performance.
The company's high-end Dragon platform - consisting of a Phenom II X4 processor, Radeon HD 4800-series graphics and a 700-series chipset - ultimately struggled to suppress Intel's rampant Nehalem-derived Core architecture, but continues to offer plenty of value for the cash-strapped enthusiast.
However, with the introduction of the 700-series chipsets dating back to 2007, AMD's boards are beginning to look a little dated. In a market where competitor's IGPs have rapidly improved, and features such as USB 3.0 and SATA 6Gbps are becoming increasingly familiar, AMD's in need of a refresh, and that refresh begins today with the launch of the 890GX - the first chipset from the 800-series line.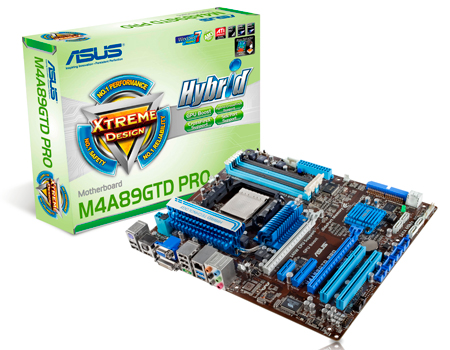 Hoping to raise the bar once again, 890GX brings with it a faster-than-ever IGP, support for upcoming AMD "Thuban" six-core processors, and the ability to facilitate next-generation storage devices via an integrated third-generation SATA interface.
Want to know what to expect from AMD's latest? We put ASUS's M4A89GTD PRO/USB3 board through its paces to find out.