Introduction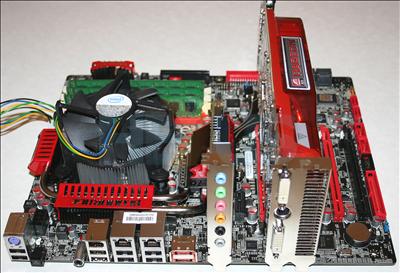 You've read just how potent Intel's new Core i7 architecture is, and we're of the belief that it will provide class-leading performance into not just 2009 but also 2010.

Any reader who wants a cutting-edge and high-performing system will look towards Core i7 as the brains of the outfit, but a socket change - from LGA775 to LGA1366 - means that a new supporting core logic is required. That comes in the form of the X58 chipset from Intel, with a number of motherboards supporting both ATI and NVIDIA multi-GPU graphics.

Now, the entry price for an X58 motherboard is some £200, rising to well over £300 for models equipped with the proverbial kitchen sink.

Foxconn has realised that Core i7 requires more than just one motherboard and has separated its line into the entertainment-orientated Renaissance and overclocking-based Bloodrage.

We take a close look at the latter, to see if it is all things to all enthusiasts.