Introduction
Up until the recent release of Intel's Core i7 processors and supporting chipset (X58) , the only way to have NVIDIA's multi-graphics SLI running with an Intel Core 2 series CPU was to either purchase an expensive dual-socket motherboard based around Intel's enthusiast Skulltrail platform, along with one or two expensive Core 2 QX9775 CPUs to run in it, or if your budget wasn't quite that extravagant, then one of a number of NVIDIA chipset-based board, such as the eVGA 790i SLI FTW that we recently took a look at.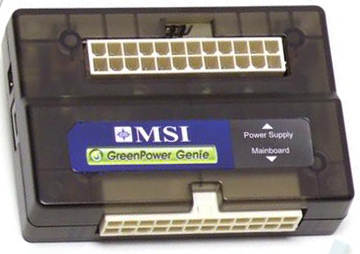 That state of affairs changed with the release of X58, with NVIDIA/Intel playing ball and opening up SLI support on certain NVIDIA-approved boards.
NVIDIA's ostensibly foregone the chipset business for QPI-equipped Core i7 CPU, then, Knowing this, we're taking a look at the X58 MSI Eclipse SLI, replete with its much-touted GreenPower Genie technology.
Utilising one of the cheaper possible SLI configurations that can be used with Intel's X58 chipset, the Eclipse SLI isn't equipped with an nForce 200 bridge-chip, and as such the board's three PCIe 2.0 x16 electrical slots are connected to the X58 in a x16, x16, x4 configuration.
If you'd like to see how this particular configuration performs in our usual motherboard 2D test-suite as well as how it scales in CrossFireX, then read on. If, however, you're more interested in SLI numbers, then check out our take on its 3-way SLI performance, right over here.