Introduction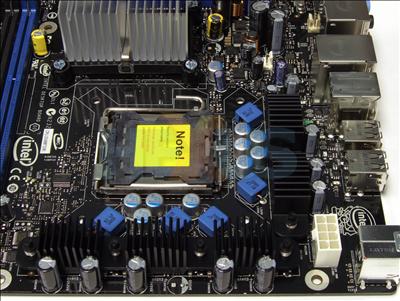 With Intel's Core 2 Quad able to better the performance of AMD's also-quad-core Phenom, whilst also offering huge overclocking headroom, the choice of CPU if you're looking for the highest levels of performance is not that tough. Choosing the components to fit around the CPU is a little more difficult, however.
Do you want to go for faster DDR3 system memory, or the far cheaper DDR2?
ATI or NVIDIA graphics? Single- or multi-GPU. Integrated or discrete audio? PCI or more PCIe?
All these choices have to be made before you can look for the motherboard that's right for you. To make it (a little) easier for you to make a decision, we look at four high-end motherboards that cover the main options.
For CrossFire support we have two Intel X48-based boards, DFI's LANPARTY LT X48-TR2 for DDR2 and Intel's DX48BT2 for DDR3, whilst for SLI support we have the DDR2-supporting, nForce 780i-based MSI P7N Diamond, and the DDR3-supporting, nForce 790i based EVGA CK-NF79.
Let's look at the contenders in a little more depth.