Introduction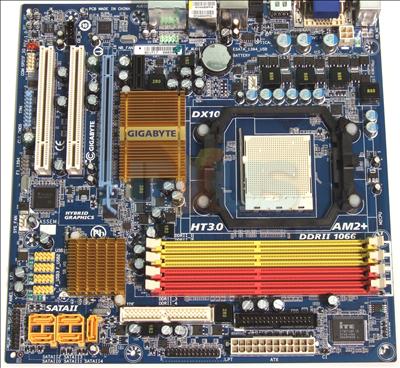 Following on from the release of the Spider Platform in November 2007, which introduced the world to its 7-series chipsets - 770, 790, 790FX - AMD's attempts at an all-encompassing platform-centric philosophy were hamstrung by the apparent omission of a new chipset with integrated graphics.

Now, almost three months on, AMD is officially releasing the 780G chipset that purports to do it all, that is, offer compelling graphics' performance and excellent connectivity in one (relatively) low-cost motherboard that usurps the already-excellent 690G chipset released just over a year ago.

Small-volume mainboards based on the 780G chipset, we noted, had been available in China for a short while now, but AMD is now ready to roll 780G goodness worldwide.

We'll examine why 780G is important for AMD's fortunes and how it integrates the world's first fully-functioning DX10 IGP into the northbridge.....but that would be spilling the beans, wouldn't it?