Introduction
The amount of performance available from today's mobile processors brings whole new meaning to the term desktop replacement. In the laptop segment, the latest CPUs and GPUs offer practically the full capabilities of their desktop counterparts, along with a good percentage of the speed.
And that gives consumers a decision to make: is it really worth buying another desktop, or would a powerful laptop suffice? PC Specialist, one of the UK's most experienced system integrators, plays both sides of the fence and is propping-up the laptop argument with the Defiance 17.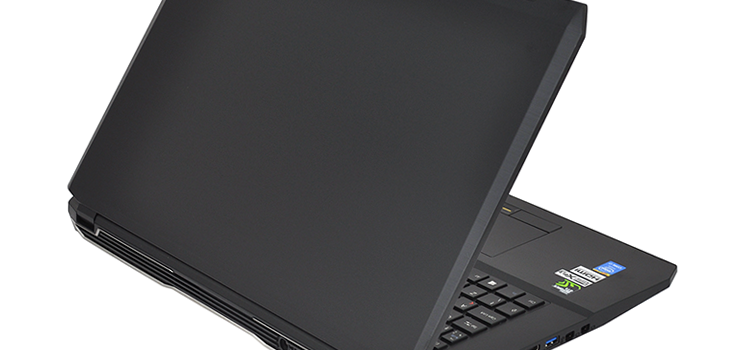 Priced from £990, the Defiance 17 is designated an 'extreme gaming' machine and has powerful components throughout. As part of the default specification, PC Specialist includes a quad-core Intel Core i7-4720HQ processor, 4GB of memory and GeForce GTX 965M graphics.
The various configuration options offer plenty of scope for improvement, encompassing everything from faster CPUs, upgraded graphics, more memory and greater storage potential. Taking advantage of some of these optional items, our review configuration carries a much loftier price tag of around £1,615, though HEXUS readers can shave a few hundred off that by utilising a promotional link at the end of this review.
For the extra money, the GPU is upgraded to a range-topping GeForce GTX 980M, system memory is increased to 16GB (2x8GB DDR3-1600), a 240GB Kingston SSDNow M.2 drive is installed as the system disk, along with a 1TB WD Blue hard disk for extra storage space. Rounding out the upgrades, the default Intel wireless solution has been replaced in favour of a gaming-optimised Killer 1525 NIC.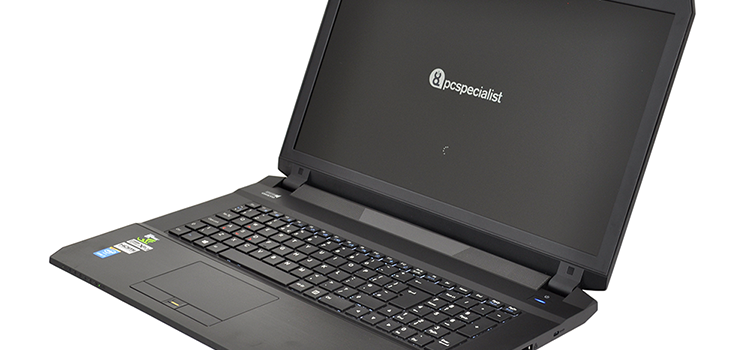 Such components would, we feel, give most readers' desktops a run for their money, but then that's to be expected for a premium mobile powerhouse. Of course, the system's mobility should be approached with a touch of caution. Overall dimensions of 417mm x 287mm x 29.98mm are sleek compared to desktop replacements of yesteryear, however a weight of 3.3kg is still significant, and though you could carry it around wherever you go, you won't necessarily want to.
And make no mistake, performance is the Defiance 17's primary ambition. From an aesthetics point of view, the laptop isn't in the same league as today's super-sexy Ultrabooks, and the chasssis - in this case an off-the-shelf Clevo P670SG - is utilitarian in approach.
It's a sea of black, though the space has generally been put to good use. The backlit keyboard incorporates a numpad and is pleasant enough during use, the trackpad is well-sized and includes both a fingerprint reader and dedicated buttons, and the I/O ports are also well-stocked. Spread across the sides and back are three USB 3.0 ports, a trio of audio jacks, SD card reader, HDMI out, two mini-DisplayPorts, eSATA and Gigabit Ethernet.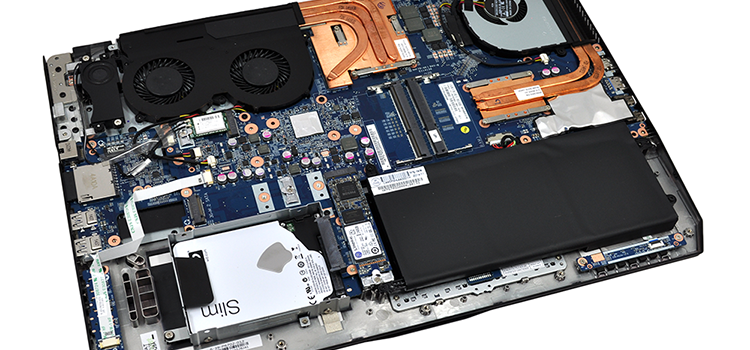 Peeling away the back cover reveals a serious cooling configuration. Defiance 17 uses a total of five heatpipes and three fans to keep the CPU and GPU running cool within these small confines, yet there's still a surprising amount of room for end-user upgrades. Two unused DIMM slots allow for further memory expansion, a free M.2 slot is available for a second SSD, and there's room for another slim 2.5in drive to be installed alongside the 1TB WD Blue pictured above. Given the amount of room, it's a shame the battery isn't bigger - the unit has a 60Wh capacity and is likely to struggle for longevity.
Elsewhere, the Onkyo-branded 2.1 speakers provide decent audio output for a laptop, while the 17.3in display is a matte LCD (model CMO1720) offering a basic 1,920x1,080 resolution. The same panel has been used frequently by the likes of Asus and MSI, and though it does well in regards to brightness and contrast, the full-HD resolution could now be considered behind the times on a high-end machine such as this. PC Specialist tells us that a 4K IPS panel will become available as an option at a later date, and it may be worth the wait for those of you seeking to future-proof your investment.
The key takeaway here is that the as-reviewed specification is available for a promotional price of £1,349. A good bet? Let's take a look at the benchmarks.