Introduction
Laptop docks are a great idea, aren't they? In theory, the hardware makes implicit sense: take your ultra-thin, ultra-portable laptop, attach it to a desktop dock and you could have better graphics, more storage and improved connectivity. Win-win, yet while the concept has always held promise, laptop docks haven't really caught on.
MSI, a manufacturer who's always willing to try new things, reckons the laptop dock could make more sense when designed specifically for PC gamers. Want to consolidate your laptop and gaming rig into one premium package that delivers mobile computing performance allied to high-end home gaming? It's an admittedly niche scenario but if the shoe fits, MSI's ambitious GS30 Shadow, priced at a lofty £2,200, could be the solution for you.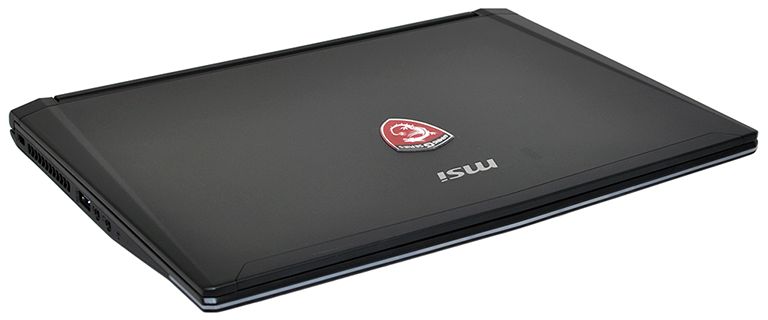 The first part of this two-piece puzzle is a 13.3in GS30 laptop. Our review sample, model GS30 2M-016UK, measures a smidge under 20mm at its thickest point and tips the scales at 1.3kg.
That's reasonably thin and light by today's standards, though considering the price point, MSI's laptop isn't as exquisite as, say, a ThinkPad X1 Carbon or Dell XPS 13. True to form, it's the specification and not the aesthetic that makes up the bulk of the GS30's appeal.
Under the hood, MSI has a quad-core, fourth-generation Intel Core i7-4870HQ processor, integrated Intel Iris Pro 5200 graphics, a massive 16GB of DDR3 memory, plus two 256GB M.2 SSDs paired together in a high-speed RAID 0 array.
As you'd expect, Windows 8.1 loads almost instantly and the system feels very responsive during use. Rounding out the specification, you'll find Wireless AC, Bluetooth 4.0 and Gigabit Ethernet connectivity, as well as two USB 3.0 inputs, an SD card reader, HDMI output and an integrated four-cell battery.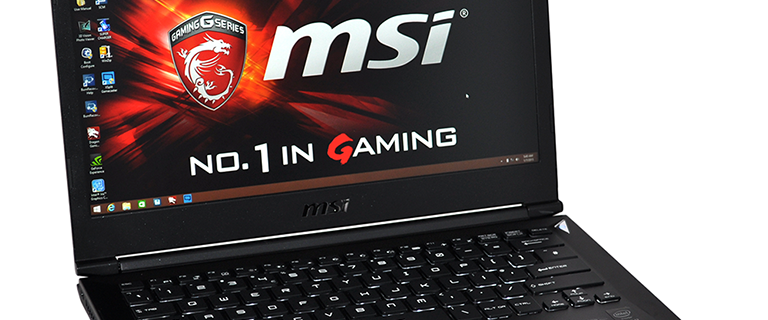 MSI's 13.3in display is an IPS panel touting a full-HD, 1,920x1,080 resolution, and though viewing angles are indeed excellent, the pixel-count could be deemed basic at this price point.
A well-sized and comfortable backlit keyboard is also enjoyable to use, as is the large integrated trackpad, which responds well to multi-touch gestures. The GS30 does a lot of things well without being particularly remarkable in any one regard, and there are a couple of small niggles that detract from the overall package.
The display hinge, firstly, doesn't extend much beyond 120 degrees, which given the shape and size of the laptop seems an unnecessary restriction. Noise is also a concern - the GS30's single internal fan spins up audibly when the CPU is placed under load - and perhaps most frustrating of all, there's a band of light lining the laptop's front edge. This is intended to give the GS30 a gaming look and feel, yet in practise we found the light distracting and there doesn't appear to be a way to turn it off.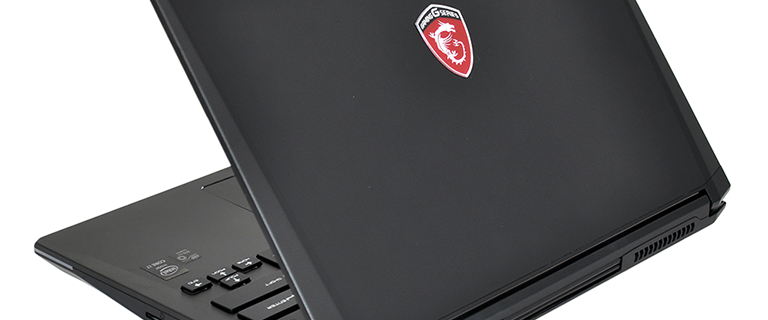 MSI markets the GS30 as an ultra-light, 13.3in gaming laptop, though, with an Intel IGP driving the system's graphics, on-the-go gaming performance is limited in today's latest games.
The laptop itself isn't blessed with a great deal of wow factor, however it does have one very clever trick up its sleeve. See the little slot neatly integrated into the laptop's rear edge? That's plumbed directly to a PCIe x16 interface and attaches to a desktop dock that makes things far more interesting...