Introduction
Manufacturers in this industry tend to have a good idea of which products will be hot sellers in the months to come. Right now, MSI is hedging its bets with the GS60 2PC Ghost, proclaiming that it will be "without a doubt our best selling notebook in 2014."
Those are lofty expectations for any new system, yet MSI has repeatedly shown a knack for producing gaming laptops that are well received by the target audience, and a quick glance at the GS60's credentials suggest that this could well be another crowd pleaser.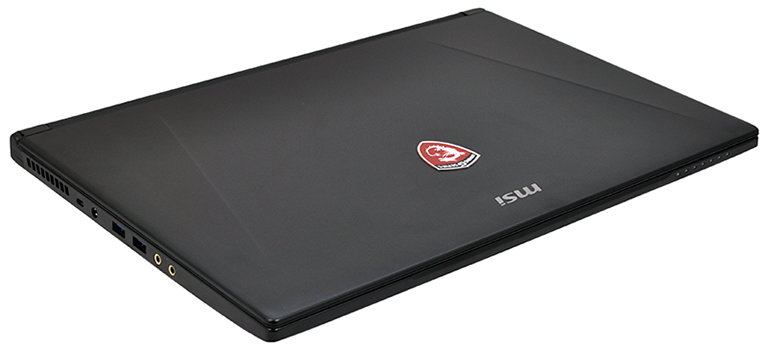 Priced at £1,200, the GS60 is a 15.6in machine that attempts to deliver the best of two worlds: it's thin enough to pass as an Ultrabook, yet with a quad-core Intel processor and dedicated Nvidia GeForce 800-series graphics, it's also powerful enough to qualify as a potent 1080p gaming PC.
Design
Remember when gaming laptops were typically big, hefty slabs of plastic? Well, times have changed. Today, all the big names are out to develop thinner, lighter and more attractive designs, and we've already seen some impressive results from the likes of the Aorus X7, Gigabyte's P34G and Razer's trend-setting Blade.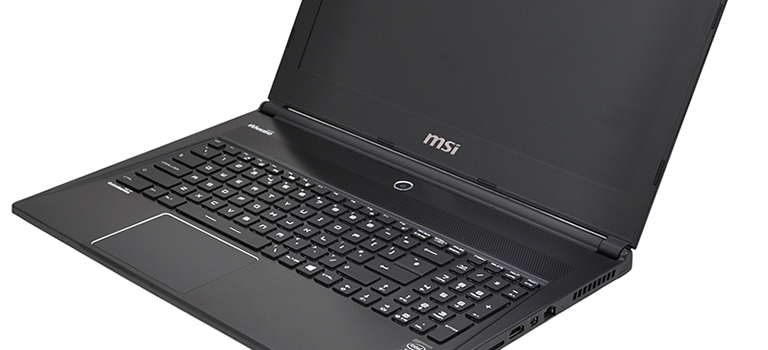 Hoping to go one better, MSI's GS60 claims to be the world's thinnest and lightest 15.6in gaming laptop. Measuring just 19.9mm thick, it's surprisingly svelte for a gamer-focussed rig, and a weight of 1.96kg makes it more portable than you'd think.
The use of a magnesium-alloy chassis helps keep weight down to a minimum, and we're quite pleased with the overall look and feel. Finished almost entirely in black, the GS60 is business-like in appearance and has little in common with the ostentatious MSI gaming laptops of yesteryear - which is a good thing.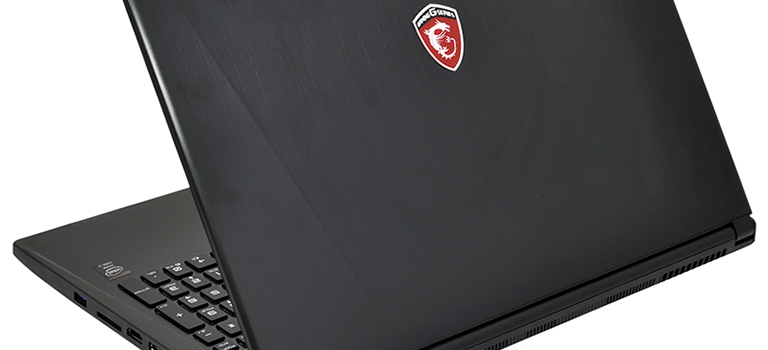 There's a brushed-aluminium effect that gives the whole system a premium feel, though be warned: it can be a bit of a fingerprint magnet. And, while the chassis is indeed relatively thin and light, the materials aren't the most rigid. MSI's lid exhibits plenty of flex and overall construction seems good but not exceptional.
A thinner display bezel wouldn't have gone amiss, yet there are some nice subtle touches throughout. The backlit Gaming Series logo works well, as do the slight angular accents, and we really appreciate the fact that MSI has toned it down when it comes to unwanted stickers. A black Intel Core i7 sticker sits alone on the palm rest, while all the other repeat offenders have been relegated to the laptop's underside. There are of course thinner, sexier Ultrabooks on the market, but as far as gaming laptops are concerned, this has to be one of MSI's best-looking solutions to date.
Component Choices
MSI GS60 2PC-005UK Specification

Processor
Intel Core i7-4700HQ
Memory
8GB DDR3 1600 (1x8GB)
Integrated GPU
Intel HD 4600
Dedicated GPU
Nvidia GeForce GTX 860M 2GB
Display
15.6in Full-HD LCD (1,920x1,080)
Battery
52.89Wh Lithium Polymer
Wireless
Intel Dual Band Wireless-AC 7260
Network
Killer E2200 Gigabit Ethernet
Primary Storage
128GB Toshiba THNSNH128G8NT M.2 SSD
Secondary Storage
1TB HGST Travelstar 7K1000 HDD
Operating System
Microsoft Windows 8.1 64-bit
Dimensions
390mm x 266mm x 19.95mm
Weight
1.96kg
Thin and light is all well and good, but in a gaming machine the form factor shouldn't come at the expense of performance potential.
The good news here is that MSI hasn't had to skimp on horsepower. At the heart of the system lies a quad-core Intel Core i7-4700HQ processor that hits speeds of up to 3.4GHz, and the chip's HD 4600 IGP is bolstered by a discrete Nvidia GeForce GTX 860M GPU carrying a 2GB frame buffer.
Optimus technology ensures that the Nvidia chip only kicks in when needed to help preserve battery life - Intel's lower-power IGP is used at all other times - but for those of you who are up-to-date on your GPUs, you may be disappointed to hear that MSI is using a 'Kepler' variant of the GTX 860M.
Nvidia produces two versions of this particular GPU - one based on the previous-generation Kepler core and another based on current-generation Maxwell - and MSI's use of the former gives the laptop 1,152 shaders, 96 texture units and 16 ROPs.
Gaming performance should be tasty, but this 75W chip isn't anywhere near as efficient as the 45W, 640-core Maxwell variant and misses out on the various enhancements available to Nvidia's latest architecture.
MSI has opted for performance over efficiency - a decision that will likely go down well with gamers - and the rest of the GS60's specification ticks a lot of the right boxes; a 128GB Toshiba M.2 SSD acts as a fast system disk; there's a 1TB hard drive for secondary storage; Wireless AC connectivity is provided by an Intel 7260 WiFi card; and Gigabit Ethernet comes courtesy of a Killer E2200 NIC.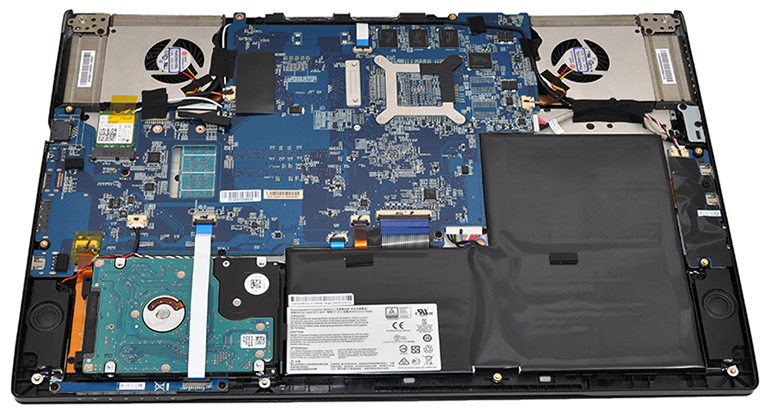 Not bad going, but the GS60's specification isn't a home run and we can identify a couple of potential weak spots. Firstly, MSI is using a single 8GB stick of DDR3 memory in its base model, the GS60 2PC-005UK, and consequently sacrifices the system's dual-channel capability. The fact that the laptop is designed not to be user-upgradeable also complicates matters.
A 'warranty void if removed' sticker deters users from opening the chassis, so adding a second stick of RAM or another M.2 drive isn't as straightforward as it might have been, and of course you can't swap batteries when you're running low.
On the I/O front, MSI makes good use of the chassis' limited space by lining the laptop's left edge with a connector for the bundled 150W PSU, two USB 3.0 ports and headset and microphone jacks. Over on the right side there's another USB 3.0 port, a dedicated card reader, HDMI and Mini DisplayPort outputs and a Gigabit Ethernet jack.
The GS60 has most bases covered and MSI is doing whatever it can to help sweeten the deal. Every laptop will come bundled with a padded sleeve, and for a limited time, customers can also claim a free SteelSeries Red Flux Headset via a while-stocks-last promotion.