Introduction
Low-cost netbooks have flown from store shelves in recent years, but they're now facing a new adversary in the form of user-friendly tablet computers.
With the likes of Apple's iPad encroaching on the netbook space, the low-cost computing landscape needs to evolve and netbooks in particular need to redefine their capabilities.
Enter the ASUS Eee PC 1215N. Kick-starting a new dawn of netbook computers, this ultra-portable 12in machine is one of the most notebook-like netbooks to date.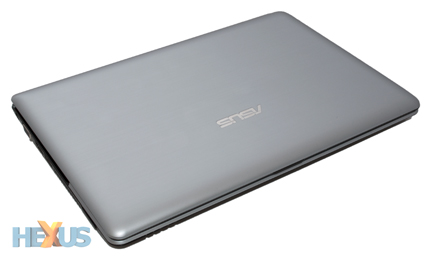 Indeed, the system's 12in display, dual-core processor, dedicated graphics and Windows 7 Home Premium operating system do make you wonder; is it still a netbook at all?
It's certainly borderline, and its £429 price tag - identical to that of an entry-level iPad - is twice the asking price of a first-generation netbook. A considerable premium, but there's plenty on offer here to make the ASUS Eee PC 1215N stand out in the ultra-portable crowd.
Design
Arriving as a fourth-generation addition to ASUS's Eee PC range, the 1215N is thin, sleek and almost sophisticated in appearance.
Available in a choice of either black or silver finishes, it's a significant step up from the entry-level netbooks you may have become accustomed to, and it does a grand job of marrying together an ultra-portable form factor with smart styling.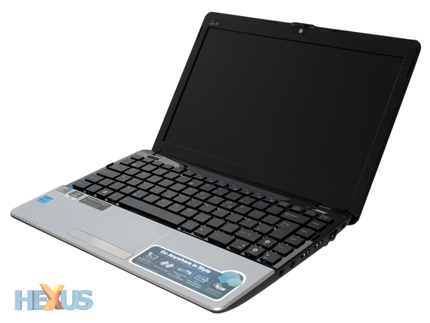 We wouldn't go as far as to say it'll turn heads, but unlike some of the early netbook crop, it won't turn heads for the wrong reasons. The Eee PC 1215N doesn't feel cheap or toy-like; it's well presented and generally easy on the eye.
At 38mm thick, it's not the thinnest netbook on the market, but it's by no means thick, either. Weighing roughly 1.5kg, it's heavier than most of its smaller 10in brethren but right in line with other 11.6in systems.
There's little to criticise aesthetically, but overall build quality could be better. The liberal use of plastic materials has resulted in a frame that doesn't feel as sturdy as it should. There are hints of flex throughout the chassis and our sample arrived with pre-existing signs of wear and tear; both the keyboard tray and palm rest had become unhinged and had to be popped back into place. It might look more like a notebook, but it definitely still feels like a netbook.
Specification and upgrades
Fed up of the 1.6GHz Intel Atom N450, 1GB DDR2 memory and integrated Intel GMA 3150 graphics combination? If so, you're in for a treat, as what really makes the Eee PC 1215N stand out is what's under the hood.
Blurring the lines between netbook and notebook, the ASUS machine comes equipped with a dual-core, hyper-threaded 1.8Ghz Intel Atom D525 processor that's actually designed for desktop use, 2GB of DDR3 memory and two GPUs; Intel's GMA 3150 and NVIDIA's ION 2. With Optimus technology onboard, the more powerful NVIDIA GPU only kicks in when needed and shouldn't be a major burden on battery life.
It's an impressive set of components, and ASUS brings it all together with a 12.1in display that offers a useful 1,366x768 resolution. That eclipses the number of pixels available from most other netbooks, and the Eee PC 1215N has the graphical prowess required to deliver stutter-free HD video playback.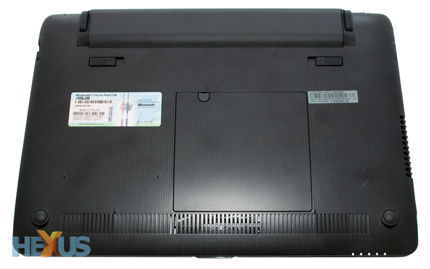 250GB of storage capacity is provided by a 2.5in, 5,400rpm hard disk, and ASUS's standard array of connectivity options includes Ethernet, Wireless-N and Bluetooth.
There's a useful array of ports, too, with the Eee PC 1215N squeezing in both HDMI and VGA outputs, microphone and headphone sockets, three USB 2.0 ports and an SD/MMC card reader. There's no room for an optical drive, of course, but the selection of ports will have most users covered, and the Windows 7 Home Premium operating system can be re-installed using ASUS's pre-configured recovery partition.
Unfortunately, end-user upgrades aren't as easy as they could be. A rear back-panel provides quick access to the system's two memory slots, but the hard disk can only be changed by disassembling more of the machine.