Benchmarks: System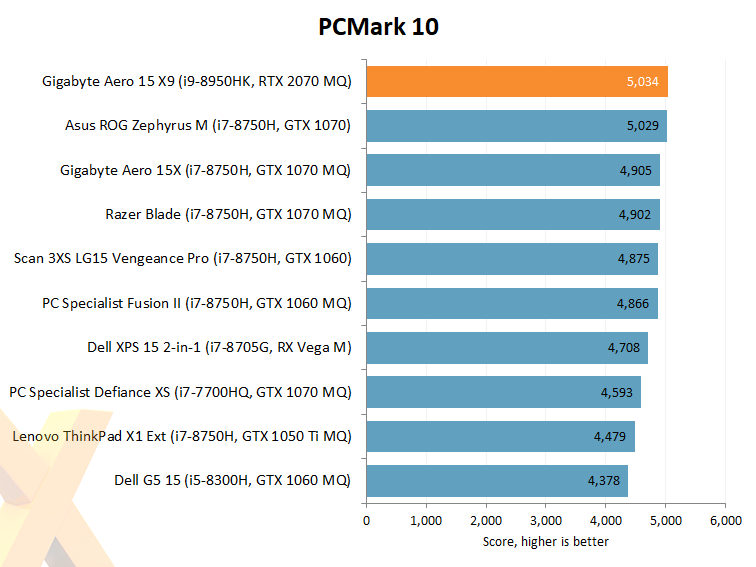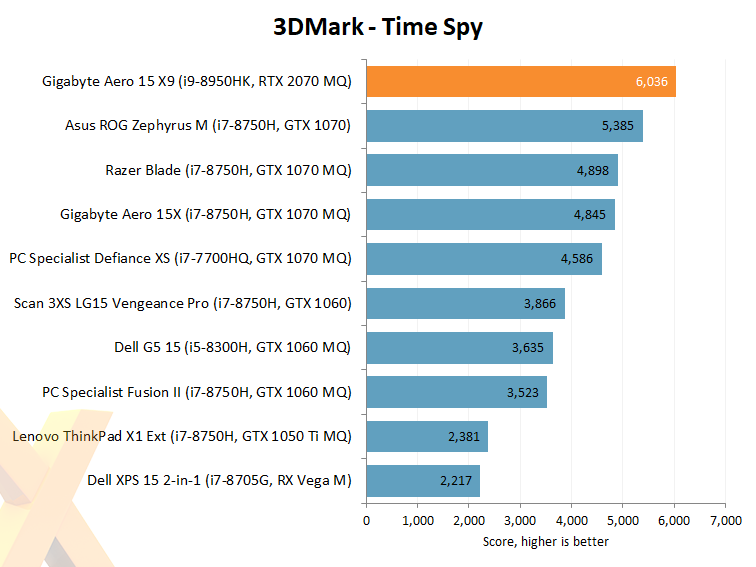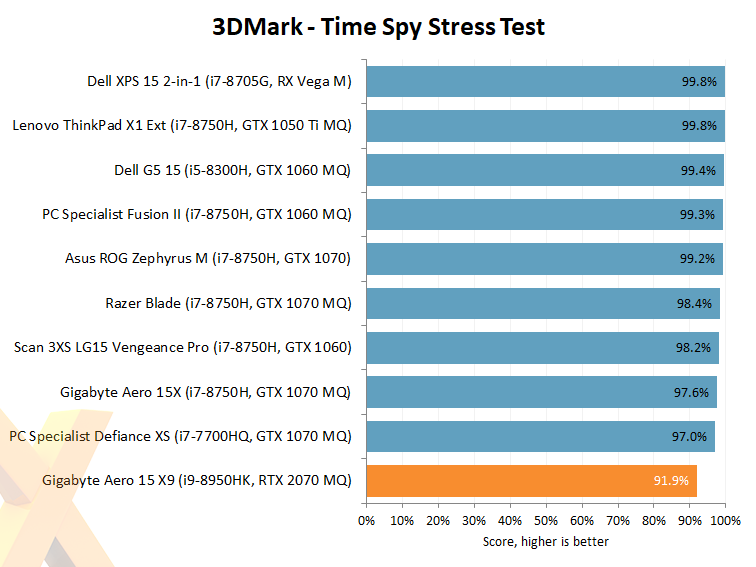 The 3DMark results provide our first real glimpse of what RTX 2070 Max-Q is capable of and Aero 15 X9 tops the Time Spy test with a score of 6,036. That's a 23 per cent improvement over any laptop we'd seen with the previous-generation GTX 1070 Max-Q.
Progress is clear to see, but despite the similarity in product names, don't expect desktop levels of performance. Due primarily to the hamstrung frequencies of the Max-Q part, Nvidia's mobile GPU scores significantly lower than the 8,661 we managed with a desktop RTX 2070 a few months back.
That Stress Test result also needs to be discussed. A system needs to score at least 97 per cent in order to pass, but the Aero 15 X9 is well short of the mark, suggesting inconsistent frequencies under load. Our logs reveal constant fluctuation between 1,125MHz and 1,350MHz throughout the test.