Benchmarks: CPU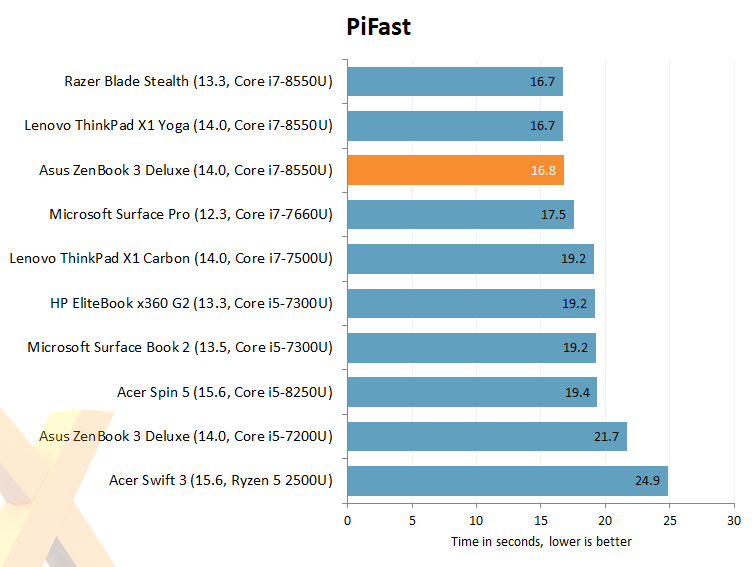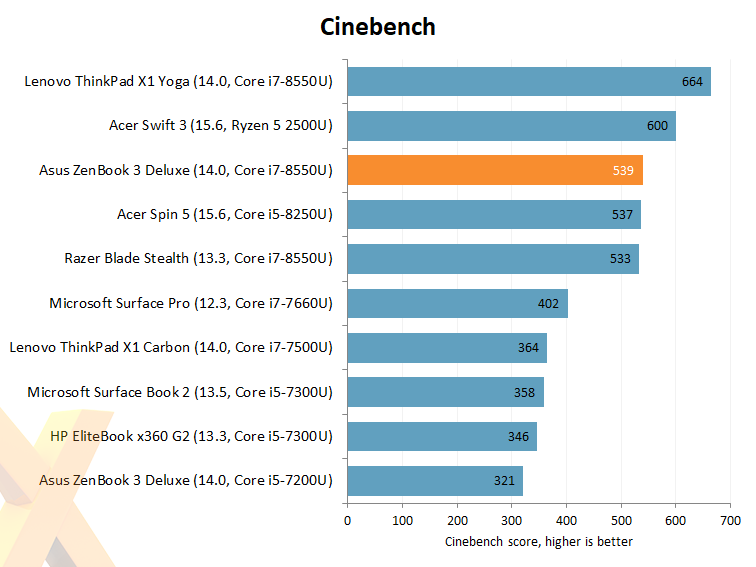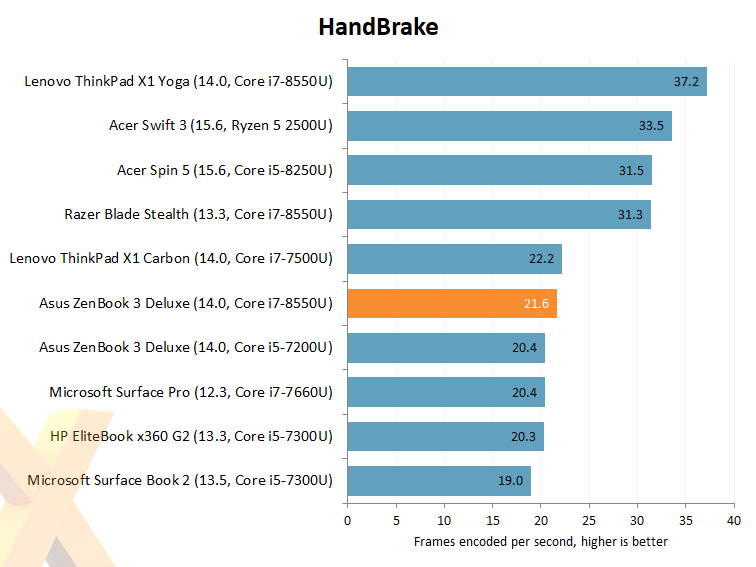 We're seeing some very interesting results from laptops equipped with quad-core Intel processors. The 8th Gen CPUs may carry the same 15W TDP as their dual-core predecessors, yet our benchmarks suggest that laptop manufacturers are having a tougher time extracting optimal results with the extra cores in situ.
The Core i7-8550U chip in our ZenBook 3 Deluxe review sample is a mighty processor, delivering best-in-class results in the single-threaded PiFast test, but look what happens when the going gets tough in Cinebench and Handbrake. In an effort to keep core temperatures to desirable levels, throttling kicks in, and our logs reveal that the Intel chip ran at a paltry 1.3GHz for most of the demanding Handbrake test, resulting in a benchmark score that is barely any faster than last year's dual-core variant.
Are users going to notice the potential performance drop-off during regular use? Perhaps not, but Asus's claim that "ZenBook 3 Deluxe is built to deliver unprecedented performance," is well off the mark.