Introduction
MSI is synonymous with high-performance gaming laptops and enthusiasts can always rely on the Taiwanese manufacturer to introduce refreshed models armed with the latest processor technology. This upgrade cycle often results in familiar chassis being repurposed with updated innards, and that's precisely the case with the 2017 GT72VR 7RE Dominator Pro.
The name doesn't roll off the tongue, but this evolutionary refresh of the popular GT72 promises plenty of thrills and spills at a customary £2,000 price point.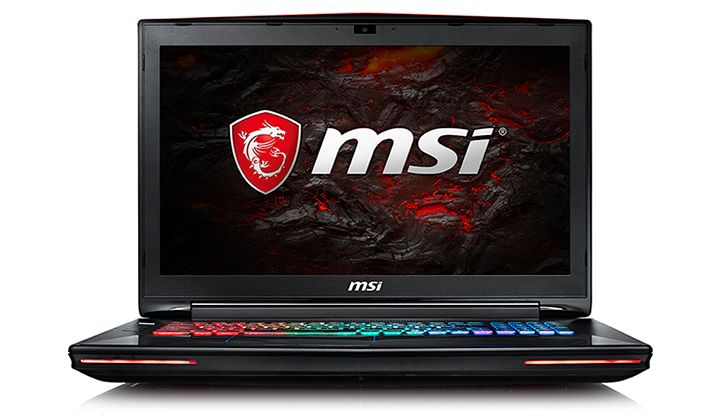 First impressions are likely to be mixed. We've played with our fair share of giant 17.3in gaming laptops over the years, but we've become so accustomed to thinner and lighter alternatives that the GT72 chassis is starting to look both dated and chunky. Fans of the MSI aesthetic may appreciate that the familiar black-and-red outlook hasn't been altered, yet for everyone else the chassis is quick to attract fingerprints and the addition of RGB lights makes an already brazen enclosure appear even more gaudy.
It's not the sexiest laptop you'll ever see and when you consider that it measures 428mm x 294mm x 48mm while tipping the scales at almost 4kg, the Dominator Pro isn't the most portable solution, either. What it is, is a good ol' fashioned brute, offering a level of hardware capability akin to that of a high-end desktop.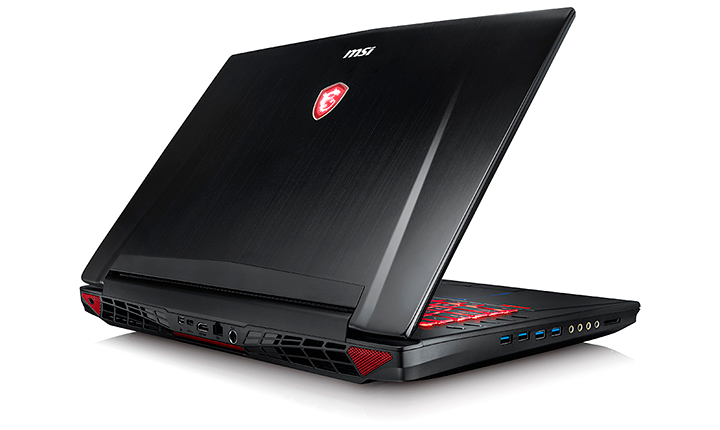 Inside the belly of the beast, MSI crams a latest-generation Intel Core i7-7700HQ processor, 16GB (2x8GB) of DDR4 memory and an Nvidia GeForce GTX 1070 GPU. A lot of firepower for a transportable machine, though even at this price point you don't get the range-topping GTX 1080 - said chip is reserved for more expensive solutions.
Joining the headline components is a familiar supporting cast. A somewhat small 256GB Samsung SM951 M.2 SSD is in place as the OS drive while a 1TB hard disk provides secondary storage, network duties are handled by Killer Wi-Fi and Ethernet, and there's a DVD writer for those who still use optical media. Par for the course thus far, but what's likely to appeal to gamers is the matte 17.3in 1080p display, which offers G-Sync support at up to 120Hz.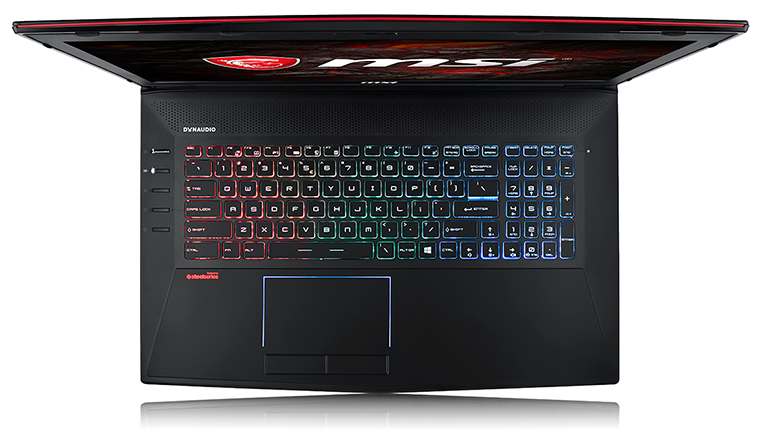 Silky smooth gameplay is the laptop's primary purpose, but despite a high refresh rate, the panel - identified as CMN1747 - is of the TN variety, so while viewing angles are decent for a display of this type, they aren't as forgiving as IPS alternatives. What's interesting is that MSI has partnered with Portrait Displays to offer a range of calibrated presets to ensure that "colour is presented with the utmost precision" and we'll be putting colour accuracy to the test later in the review.
Keeping continuity with earlier models, the latest GT72 retains the full-size and RGB backlit SteelSeries keyboard, as well as a large and responsive trackpad with two dedicated buttons. The keys themselves feel decent, with a good amount of travel, though the layout isn't going to suit everyone - the relocated Windows key is somewhat awkward, and the media shortcuts are scattered seemingly at random. We're not entirely sure why mute is located as a secondary function on Numpad 0, as opposed to one of the function keys, but we're pleased to hear that the Dynaudio 2.1 speaker system remains satisfying.
One key advantage to laptops of this magnitude is that connectivity is rarely lacking. Checking most applicable boxes, MSI includes two USB 3.0 ports on the right side next to the DVD writer, while over on the left you'll find a further four USB 3.0 ports, a quartet of audio jacks and an SD card reader. The more interesting ports are tucked around back, and these include USB 3.1 Type-C, mini-DisplayPort, HDMI, Gigabit Ethernet and a connector for the 230W external power brick.
As is the case with most MSI gaming systems, the GT72VR is loaded with Windows 10 (plus a few bits of bloatware, i.e. Norton) and backed by a two-year warranty, though do be aware that this is void if you venture into the chassis. Should you be willing to take that risk, the bottom cover comes away easily after undoing a series of screws, revealing access to the dual-fan cooling system, as well as memory and storage.