Introduction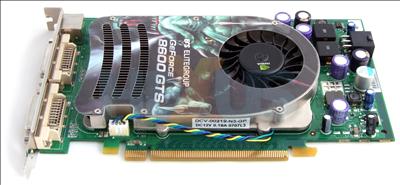 NVIDIA had the possibility of really laying the smackdown on AMD/ATI with its midrange DX10 parts. It already had the high-end sewn-up with the GeForce 8800 series, and a sensible lopping off of the transistor count, together with an attractive street price, would have left the red team reeling.

NVIDIA waited until last month to release its new midrange GPUs. First off the production line were the GeForce 8600 GT and GTS SKUs, promising the fullest feature-set the low side of £150.

ECS, naturally, wanted in on the action and has launched its own GeForce 8600 GTS: overclocked.

Let's find out if the N8600GTS-256MX+ makes a good case for those suffering from one of the nastiest afflictions - interminable upgradeitis.