Albatron FX5700P Turbo
The board itself is small and doesn't require any external power, something you'd expect from lesser 5700-based designs. Clad in a shiny gold coloured heatsink with matching ramsinks, all on a blue PCB, the P Turbo matches Albatron's mainboard aesthetic pretty well.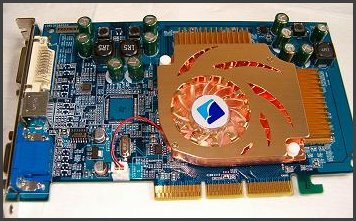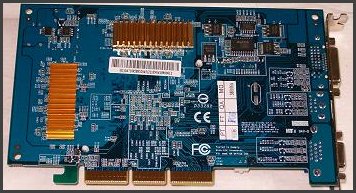 Connectivity runs to the usual VGA, S-Video and DVI-I outputs. The card fully supports running a combination of two displays across any pair of the possible outputs. NVIDIA's nView software goes from strength and the P Turbo supports it fully.

Being the size it is, it's just a single slot card, meaning you can use the PCI slot nearest the AGP slot it'll occupy. The size also means that there's no chance of it fouling the DIMM end tabs on your motherboard, allowing for memory configuration changes without removing the graphics card, always a good thing.

More on the fan noise later.