Introduction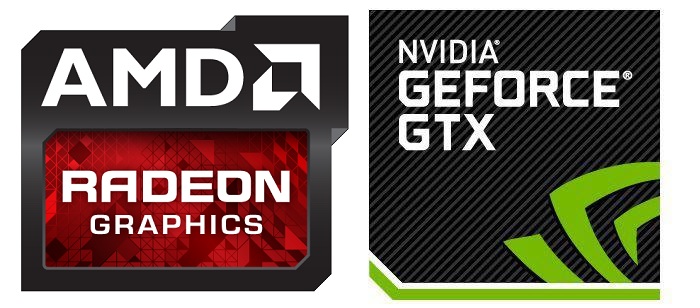 2014 was an exciting year for the desktop graphics market for numerous reasons. In January AMD's board partners released the first non-reference R9 290(X) graphics cards, fixing the highly publicised thermal-throttling issue. February saw the entry of Nvidia's newest GPU architecture, Maxwell, with the GTX 750 Ti bringing unprecedented power efficiency to the PC gamer.
The interlude between the low- and high-end Maxwell releases, March through August, saw fierce price competition between AMD and Nvidia. This was enhanced further by a flood of cheap used AMD graphics cards made redundant in the Cryptocurrency market as ASIC miners eventually prevailed.
Nvidia used September to launch high-end Maxwell parts, the highly popular GTX 970 and flagship GTX 980 GPUs. AMD responded with massive R9 series price cuts, particularly on the R9 295X2, which AMD now designates as the main competitor to the GTX 980. Furthermore, AMD introduced a new mid-range GPU, the R9 285, to bolster its sub-$250 position against Nvidia's GTX 760.
In that action-packed year of graphics card releases and price wars, we want to take an alternative perspective; drivers. How have AMD and Nvidia fared throughout 2014 with driver performance? It's certainly an interesting area to cover as very few publications take time to assess driver progress, yet drivers very often form a fundamental pillar of AMD-Nvidia debates.
| | | | | |
| --- | --- | --- | --- | --- |
| | AMD Radeon R9 290 4GB | AMD Radeon R7 265 2GB | Nvidia GeForce GTX 780 Ti 3GB | Nvidia GeForce GTX 750 Ti 2GB |
| Start of Year WHQL Driver | Catalyst 13.12 | Catalyst 13.12 | GeForce 332.21 | GeForce 334.89 |
| End of Year WHQL Driver | Catalyst 14.12 | Catalyst 14.12 | GeForce 347.09 | GeForce 347.09 |
In this article we will be assessing driver progress between the AMD and Nvidia WHQL-certified drivers available on the first, and last, day of 2014. To do this we will be using two high-end and two mid-range GPUs from both companies. The configuration of our testing is outlined in the table above.
Did 12 months of driver progress result in noteworthy performance gains? Let's find out.