Introduction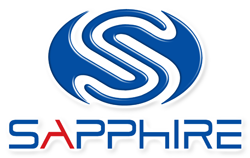 The reference cooler ATI equipped their Radeon X1800 XT and Radeon X1900 XT/XTX with is effective, there's no doubting that. Cools the chip well, actively cools the memory; job is indeed a good'un, as they say. Shame it's the sonic equivalent of a punch in the face, then.

Almost 100% of the criticism of ATI's latest high-end Radeons revolves around the cooler, such is its Bernard Manning-esque levels of obnoxiousness. You can't really fault performance, image quality is class-leading and having one (or two) in your PC means you're a discerning purchaser of potent pixel pushers. But (unless you're as deaf as a post) I bet you don't like the cooler.

So to buy one also means contemplating changing it for something else. Bar Arctic Cooling's Accelero X2, there's nothing really out there that's solely air-cooled and capable of dealing with the heat of something like an X1900 XT or XTX, without making a racket.

Don't fancy an Accelero X2 much? Sapphire hear you. They've decided to cater for the high-end Radeon X1K owner by moving the game on a touch with a liquid-cooled replacement. Enter the TOXIC (atop an overclocked X1900 XTX no less), the company's pre-plumbed cooler replacement for those with working ears.

Join your author as we take a look (and listen). And I promise not to make any more poor noise jokes or references from this page forth, either. You deaf git.