Introduction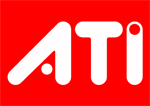 Way back in October last year, shortly after ATI launched their new Radeon X1000 family of products, I had the chance to ask Godfrey Cheng when All-In-Wonder Radeon X1000s would appear, and what features they'd likely integrate to move the family on a touch. As Director of Multimedia Marketing, Godfrey was the man to ask.

On the record he told everyone that a new X1K-based All-In-Wonder would arrive before Christmas. Bob's analysis of the All-In-Wonder Radeon X1800 XL in November for HEXUS.lifestyle saw that stand up.

Off the record, Godfrey and I also talked about R580-based AIW. Sounding somewhat frustrated that AIW Radeons pop up some time after the base SKUs, he hinted that introduction of AIW Radeon X1900 would be much more timely in relation to the basic desktop versions.

Our analysis of AIW Radeon X1800 XL showed that ATI had pretty much nailed it. Tuning DVB-T worked, and worked well. We were impressed with the digital radio tuning ability, 3D performance, and the connectivity options, too.

Most of all, we were impressed with the software bundle and final pricing. Combined, we asserted that the AIW Radeon X1800 XL was such good value for money that if you were in the market for an X1800 XL, you'd be somewhat bonkers if you didn't nab the AIW.

And that's long been the AIW appeal; current AIWs pair a fairly enormous multimedia feature set with the established 3D side, for not much more than the basic boards.

Joining those AIW thoughts with knowledge that a multimedia-focussed Radeon X1900 would show up shortly after the basic Radeon X1900s, it's that version of R580 that's appealed the most to many, including your humble author for this piece.

The concept of multi-function, multimedia devices such as ATI All-In-Wonder have an inherent appeal to this writer and, for the most part, I've been largely impressed with ATI's most recent offerings. So with our look at AIW Radeon X1800 XL in mind and a AIW Radeon X1900 in hand, I set out to see how it does in analysis for HEXUS.core.

Is it the same combination of speed, features and value for money that so impressed on HEXUS.lifestyle? Turn the page to see how it gets on.