Presentation and bundle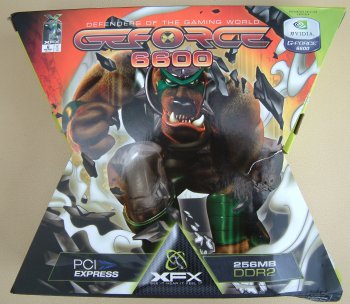 XFX's distinctive packaging highlights the pertinent features, that is, a GeForce 6600 card that's equipped with 256MB of GDDR2 memory. Like all XFX graphics cards, this package carries a 2-year limited warranty and, as mentioned, is priced at around the £80 mark (including VAT, excluding delivery if you're purchasing from an e-tailer).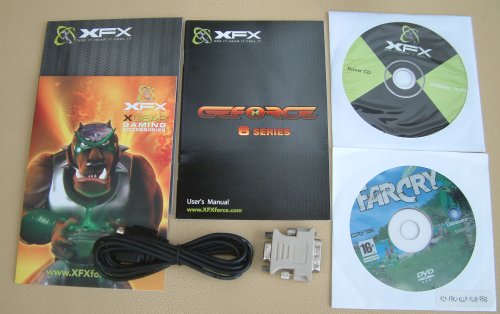 The bundle is actually pretty good. The basics are all there, including an S-Video extension cable and DVI dongle. The installation/software CD contained NVIDIA's ForceWare 77.77 driver set and, impressively, a full copy of Tenomichi's 3D Edit Silver v3, a 3D video-editing engine which incorporates a number of real-time shading effects that are run through the GPU. We reviewed a fairly early build of Tenomichi 3D Edit here . There's also a number of demos and an XFX-branded version of Coolbits, the NVIDIA-based overclocking software that installs right into the control panel.

Also present in other XFX bundles and welcome to this one is a single-DVD version of Far Cry, the gorgeous-looking and extremely playable FPS game. Rounding off the package are a couple of manuals comprising of brief, multi-language and English-only versions. The latter does a reasonable job of illustrating hardware and software installation.

An impressive bundle in lieu of the £80 asking price.