A high-end card?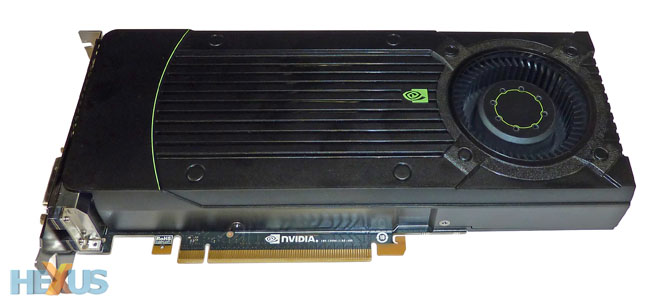 The reference GeForce GTX 670 card is a funny old beast. It feels very much like a mid-range card, which is what the underlying die size would suggest. The card is 9.5in long yet the PCB is markedly smaller; you can just about see where it ends on the above photo and is just 6.75in in length.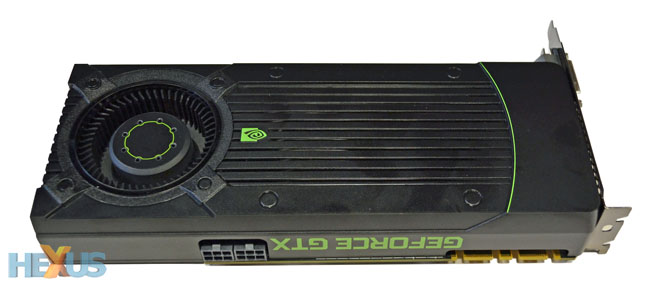 The somewhat strange design is further revealed when looking at the other side. Just like the GTX 680, this GPU is powered by two six-pin PCIe connectors, though this time they're located closer to the middle. But remember that they're actually on the left-hand edge of the PCB. Two SLI fingers enable a further three cards to be connected, too.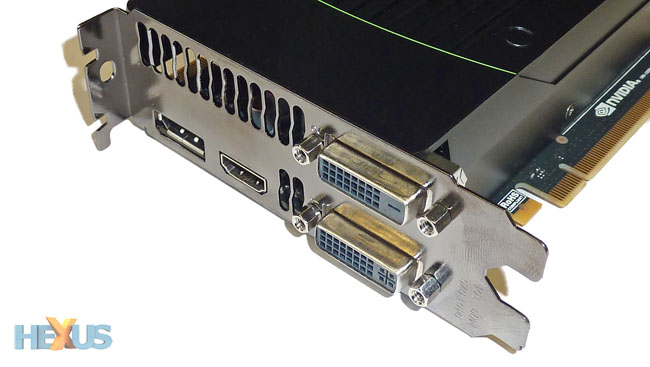 Rear outputs mirror those on GTX 680, meaning the card can drive four screens. We like the fact that both DVI and the HDMI can be used without the need for any special adapters, and three-screen gaming, with optional 3D support, is available.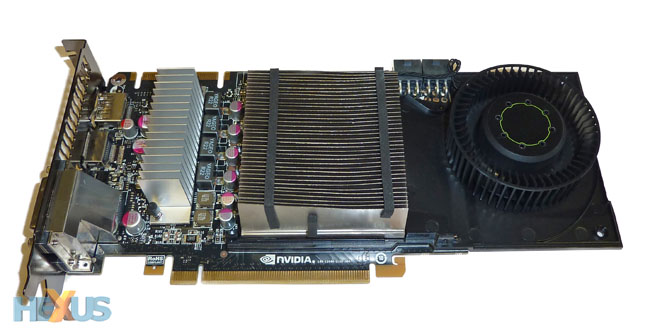 And now you see just what constitutes a reference GTX 670. Readers expecting a big, brash and bold card are in for a surprise. We're adamant that board partners, should they so wish, can construct cards that look more like a mid-range GeForce GTX 560 than a truly high-end model. Everything we've seen thus far suggests this should be a £200 card, but it's not how it looks that matters, it's performance that dictates price points.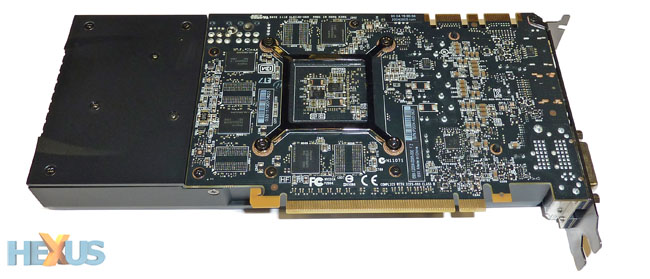 Space constraints lead to NVIDIA situating half the card's memory on the top and half on the bottom. The GDDR5 devices are the same as on GTX 680; supplied by Hynix and rated at 6Gbps.