TOP of the pops
You know how we spoke about partners having minimal requalification work to do for this new GPU?
Understanding that there are no specific default speeds for the GTX 560, ASUS is launching a premium version under its 'TOP' branding. The DirectCU II cooler is identical to the GTX 560 Ti. In fact, there is no obvious external difference between the two.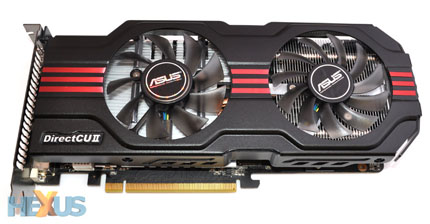 It's simply a case of ASUS being supplied (or qualifying by itself) GPUs with 336 shader units rather than the 384 on the GTX 560 Ti. But while the Ti' TOP's clocked in at 900MHz core, the non-Ti raises this to 925MHz. Both cards share a 1GB frame-buffer with a frequency of 4,200MHz, though.
A pair of sound-dampened, PWM-controlled 80mm fans provide the airflow, and ASUS reckons the complete package will result in operating temperatures of up to 20ºC lower than a regular, single-fan design.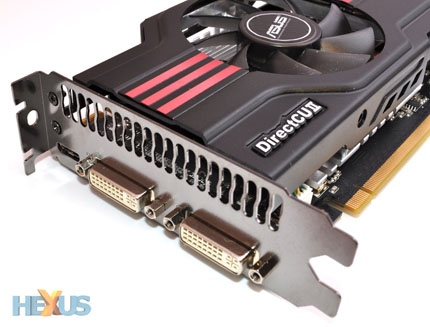 Two dual-link DVI and an HDMI v1.4a are sensible outputs for a card in this class. Being based on a 5-series NVIDIA GPU means that it supports all manner of 3D love - from gaming to photos - assuming you have a 3D monitor or TV.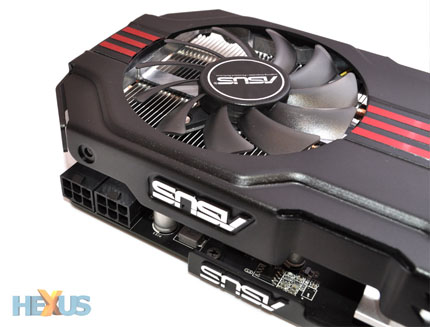 Nominally rated at 150W TDP, the GTX 560's ripe for overclocking even past ASUS' TOP speeds. This is why the card is outfitted with two six-pin PCIe connectors.
Supporting voltage and frequency adjustment through the bundled SmartDoctor application, the default 1.025V core voltage can be slider-bar reduced to 1.012V and increased to 1.12V.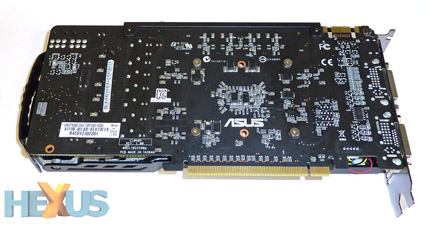 We expect the ASUS GTX 560 TOP model to arrive with a retail price of £175, making it slightly cheaper than a bone-stock GTX 560 Ti. What will be interesting to see is how it compares to the full Ti card, as this one has comfortably higher clocks but a slightly weaker architecture.
Card-specific considerations aside, NVIDIA reckons the GTX 560 is a perfect candidate for gaming at a 1080p resolution - be it on your monitor or big-screen TV. Let's put this assertion to the test.