Introduction
The onslaught of graphics cards continues. Today, we're taking a closer look at the latest addition to the sought-after IceQ range from Hong Kong's Hightech Information System Limited, aka HIS.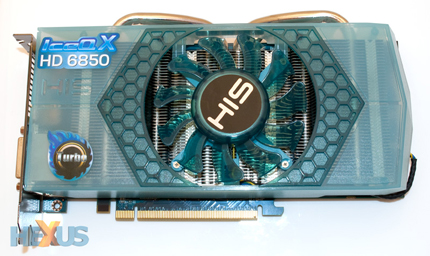 The card under inspection is the HD 6850 IceQ X Turbo, and it's a factory-overclocked take on AMD's October 2010 original that vows to do what every custom card should - be cooler, quieter and faster for a little extra expense.
HIS is attaching a £157 RRP to the card - that's roughly £10 more than a bog-standard 6850 - and the IceQ X Turbo is shaping up to be an excellent mid-range performer.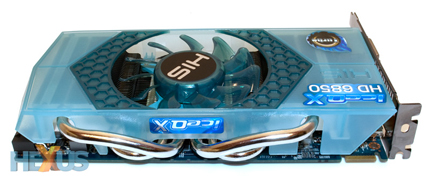 Before we talk speeds, let's get the obvious out the way - the HD 6850 IceQ X Turbo looks a little different to most other graphics cards.
Attached to the blue PCB is a translucent blue shroud that encompasses a sizeable heatsink and four chunky heatpipes. The sea of blue is most probably a visual representation of the IceQ name, but you're either going to love it for being different or hate it for looking cute and colourful. We're in the former camp, and pulling the cool-blue card from its box hit us like a breath of fresh air. It's different, it's fun, and if your motherboard features blue accents - like our ASUS P6X58D does - the HIS card is a surprisingly nice match.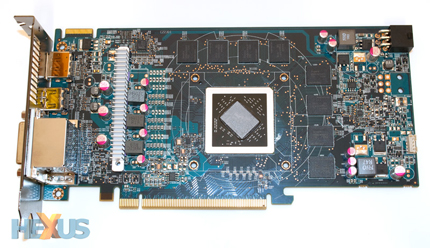 Underneath the elaborate cooler, HIS's 235mm PCB touts the usual long list of high-quality components - including a dynamic phase control PWM, solid-state chokes and solid-state capacitors.
Differentiating itself from the standard IceQ X model, this Turbo variant also ships with heightened out-the-box clock speeds. By default, the card's GPU is set to run at 820MHz (up from 775MHz) while the 1GB GDDR5 frame buffer operates at an effective frequency of 4,400MHz (up from 4,000MHz). That's a gentle nudge in the right direction, but if other 6850 cards are anything to go by, we expect the IceQ X Turbo to breeze past 900MHz on the core with just a little end-user jiggery pokery.
Achieving such speeds should be aided by the impressive-looking IceQ X cooler.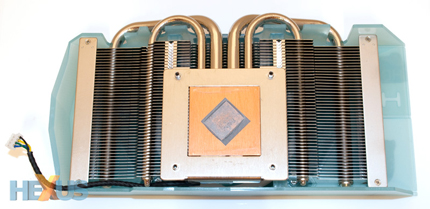 Underneath the large, 93mm fan, HIS supplies a dense array of aluminium fins intertwined with four thick-bodied heatpipes that connect directly to a smooth GPU contact plate.
According to the manufacturer, the cooler has the potential to lower operating temperature by as much as 13ºC when compared to AMD's reference design, while noise levels are said to fall by as much as 7dB. Lofty claims, but they aren't far off the mark - more on that later.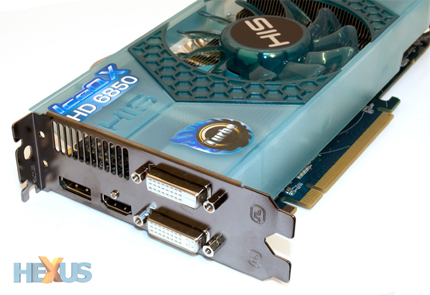 There's a subtle change to the card's connectivity options, too. Instead of AMD's default pair of mini-DisplayPorts, HIS includes a single full-size DisplayPort alongside HDMI, single-link DVI and dual-link DVI.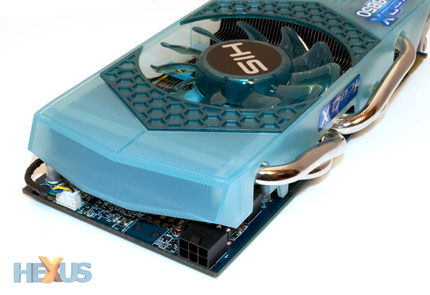 With a TDP of under 130W, the Radeon HD 6850 remains the most energy-efficient card from the desktop 6000-series range and requires only a single six-pin PCIe power connector.
Low power, cool, quiet and armed with enough power to facilitate high-quality full-HD gaming, is this one of the best 6850s that money can buy? Only one way to find out.