Overclocking
Gigabyte has gone for super-high frequencies for the SO card. This means that there isn't a whole lot of headroom left in the part, and our overclocking efforts hit a ceiling at 1,040MHz core and 4,680MHz memory.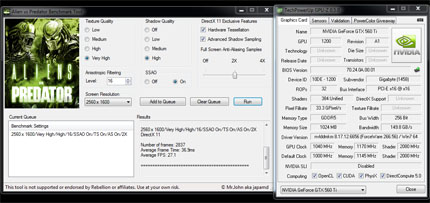 The minor speed bump translates to real-world performance thus: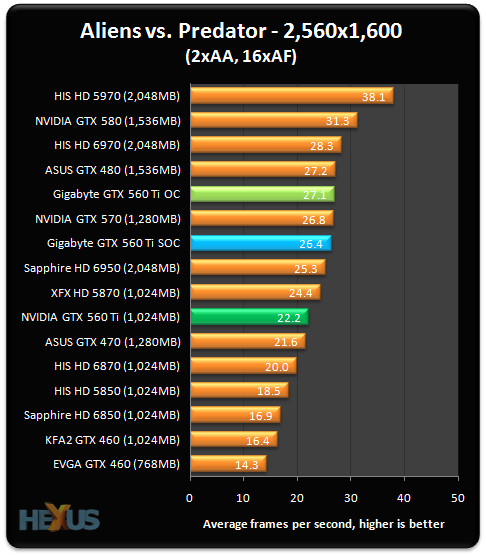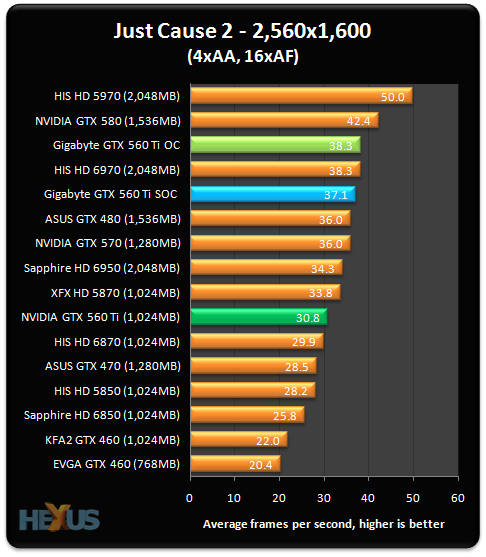 There's clearly not a huge gain in performance, but every little helps.