Radeon HD 6950 2,048MB card examined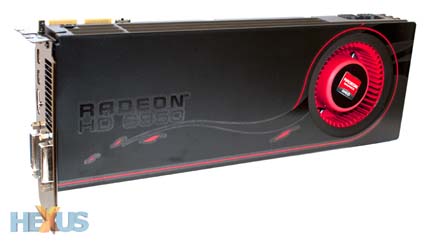 Here's the £225 Radeon HD 6950 2,048MB posing for the camera. The design aesthetic is the same as the Radeon HD 6800 series launched a short while ago.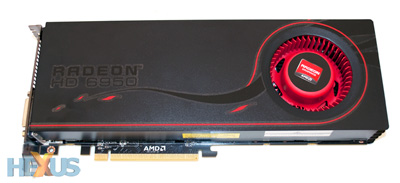 It's a relatively big beastie for a second-rung card, measuring 10.5in long and weighing in at 1,024g.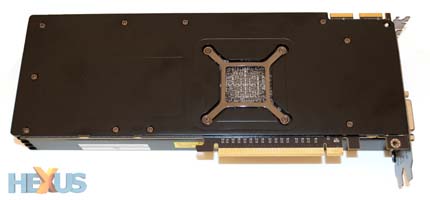 But one clear difference between it and the two 6800-series cards is the provision of a second CrossFireX connector on the upper right-hand side. It's there to provide a means of hooking up three or four cards for the ultimate setup.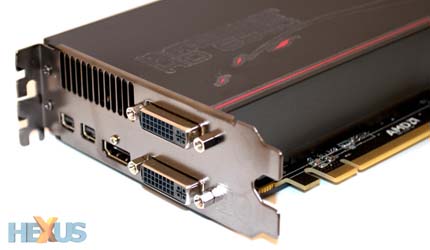 The rear outputs are identical to the Radeon HD 6870/50, and they comprise of dual-link DVI; single-link DVI; HDMI, and two mini-DisplayPort.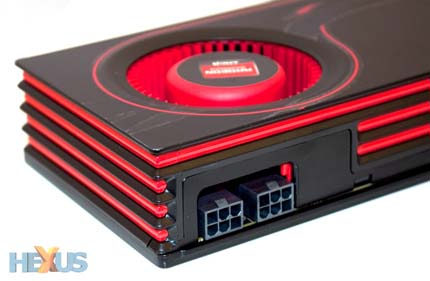 TDPs are becoming increasingly irrelevant as AMD and NVIDIA aim to control the power coming into the board. But Radeon HD 6950 uses the usual dual six-pin PCIe arrangement found on the previous-generation Radeon HD 5870.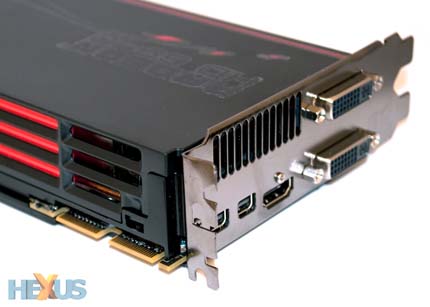 Look closer on the other side, next to the CrossFireX connectors, and you will spy a switch. Taking a leaf from the motherboard manufacturer's book, toggling the switch loads one of two GPU BIOSes. At default, the board runs at 800MHz core and 5,000MHz memory. Flick it over and a custom BIOS can be loaded - useful for folk looking to break records.
But the card doesn't ship with any voltage adjustment for the GPU, according to results returned by running Sapphire's TRIXX overclocking utility. We'll have to wait for partners to launch their own cards before we see this.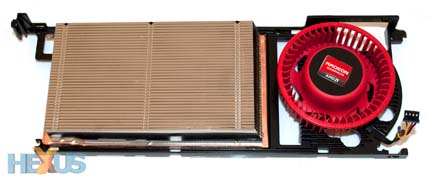 Open her up and AMD uses a vapour-chamber cooling that's now outfitted on all high-end cards.
The fan is really rather quiet when set to the standard profile, as you will see later on in this review. Its speed can also be controlled manually, and running it at 100 per cent causes it to spin at 5,600rpm and emit an ear-bustin' 62.2dB banshee-like shriek.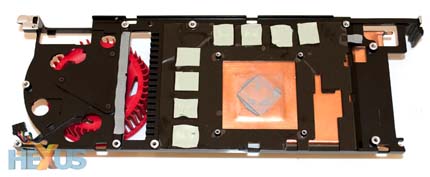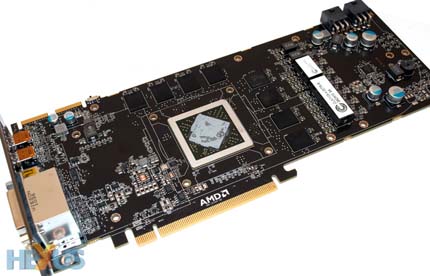 We know that Cayman's die is large for an AMD part. Measuring in at almost 400mm² and packed with 2.64bn transistors, manufacturing partner TSMC has, we believe, had a hard time bringing it up. That line of thinking would be consistent with the delays to the Radeon HD 6970 and HD 6950 GPUs in the last month.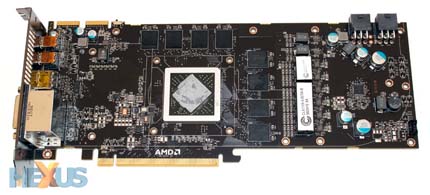 Eight 2Gbit memory chips operating at 5GHz can't be cheap. But that's the price AMD pays for persisting with a 256-bit memory bus.