Overclocking the beast
New GPUs are required to run the HEXUS overclocking test. Using EVGA's Precision utility to crank up the fan speed to 100 per cent (57dB, incidentally) and increasing frequencies until FurMark failure set in, we managed to hit 870MHz core and 4,500MHz memory. This is up from the shipping 772MHz and 4,200MHz.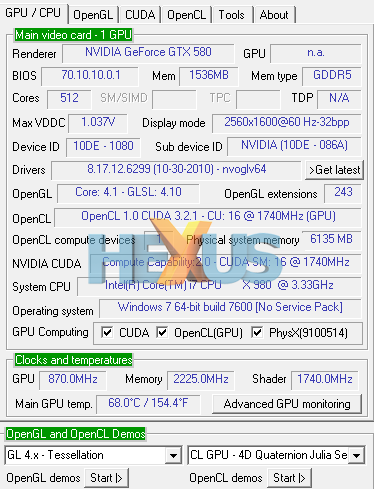 Whoa, Mary! This is higher than any GTX 480 we've had through the labs. Only one thing for it; benchmarks at 2,560x1,600.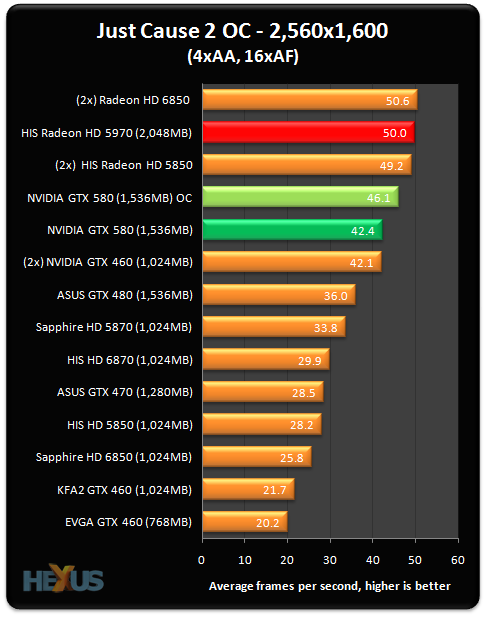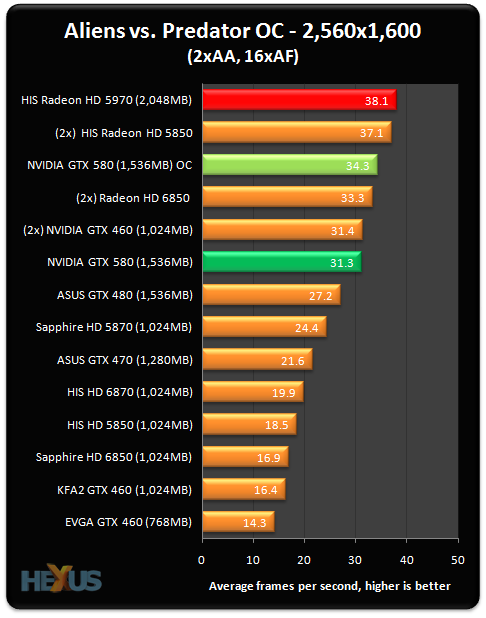 Faster, sure, but not quite enough oomph to see off a Radeon HD 5970.