Introduction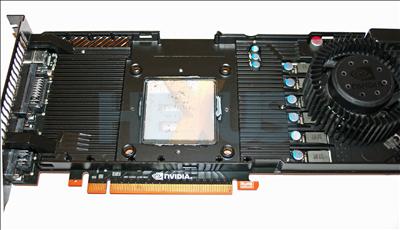 NVIDIA's last truly new discrete GPU architecture was the GeForce 8800 GTX, released to critical acclaim well over three years ago. Codenamed G80, it has spawned countless silicon progeny, culminating in the high-end single-GPU GeForce GTX 285 and dual-GPU GTX 295. graphics cards

Whilst NVIDIA has sought to invigorate its high-end GPUs through a course of rebranding and price-cutting, arch-rival AMD has stolen a lengthy march by releasing wave after wave of new graphics cards. Released some six months ago with full DirectX 11 support and a well-rounded specification, the 40nm-based Radeon HD 5000-series GPUs offer an enviable mix of performance and features.

But now, finally, after numerous delays and false starts, NVIDIA is ready to unleash its newest graphics architecture to the world. Codenamed GF100 and also known as Fermi, it is to be made available as high-end GeForce GTX 480 and 470 parts. We examine if they have been worth the wait.