Introduction
It's been a barren few months for NVIDIA as far as new retail GPUs are concerned. Since the introduction of the GeForce GTX 275 back in April, the graphics giant has had little else to shout about.
With no concrete details on when we'll see NVIDIA's next-generation architecture, codenamed Fermi, enthusiasts have been treated instead to new high-end and mid-range DirectX 11 products from NVIDIA's familiar foe: AMD.
But that isn't to say NVIDIA is sitting it out completely. Whilst enthusiasts may be left wanting, NVIDIA introduced a couple of new mainstream products just a few weeks ago. In a notably subdued launch, NVIDIA slipped out two desktop cards, the GeForce 210 and GeForce GT 220.
Despite aiming at the low-end market, both cards mark a significant milestone for NVIDIA - they're the company's first 40nm GPUs to appear at retail, and the first to offer system builders full support for DirectX 10.1.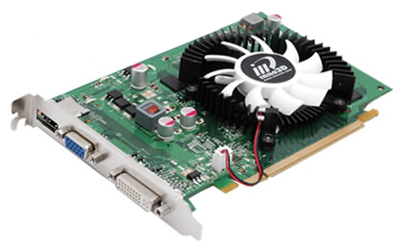 Priced at under £50, we're taking a look at Inno3D's GeForce GT 220, to see if it's worthy of consideration in your next low-cost build.