Introduction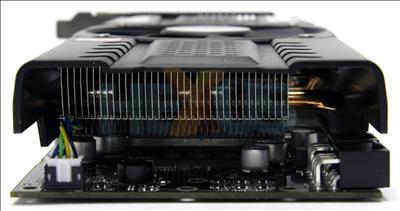 AMD released the high-end Radeon HD 5870 graphics card just over a month ago. Priced at £300 for the range-topping model, the DX11 architecture has since spawned the £200 Radeon HD 5850 and sub-£150 Radeon HD 5770 and HD 5750 GPUs.

Looking at the Radeon HD 5800-series, AMD and its partners have been able to keep prices high for the simple reason that NVIDIA does not have a range of DX11 GPUs in the market place. Rather, we will need to wait until the Fermi architecture is made available in Q1 2010.

Whilst AMD has a commanding time-to-market lead for DX11 hardware, stock of Radeon HD 5870 and HD 5850 has been patchy, to say the least.

In an interesting move, Sapphire is launching a pre-overclocked version of the hard-to-find HD 5870. Dubbed Vapor-X, it's a path that AMD's largest AIB has trodden many times before.

Is it worth forgetting about the reference card and opting for a Sapphire-cooled model? Read on to find out.